ICDE Research Fellows Presentation (Jun 7)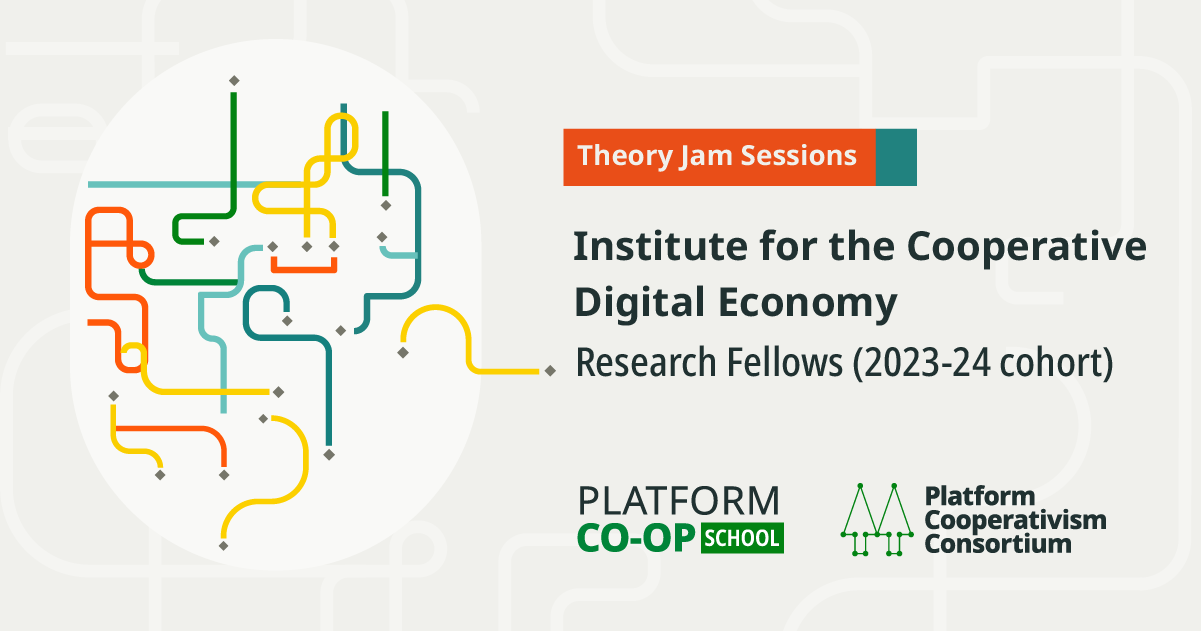 Join us at this symposium to celebrate the research of our 2023-2024 cohort of PCC/ICEE Research Fellows—a group of artists, software developers, and scholars from fields including sociology, anthropology, economics, social work, cooperative studies, and law. The Fellows have focused on topics such as distributed technologies, data stewardship, and municipal economic development, investigating how municipalities can support platform co-ops and use technology in ways that adhere to cooperative principles. Let us come together to envision a more cooperative research culture as we hear from the Fellows about their findings and insights.
This is a Theory Jam Session, as part of Platform Co-op School 2023.
Jun 7th, 12.10 pm — 2 pm EDT.