We've Taught 1,100 Learners During the Pandemic, but There's One Question We Can't Answer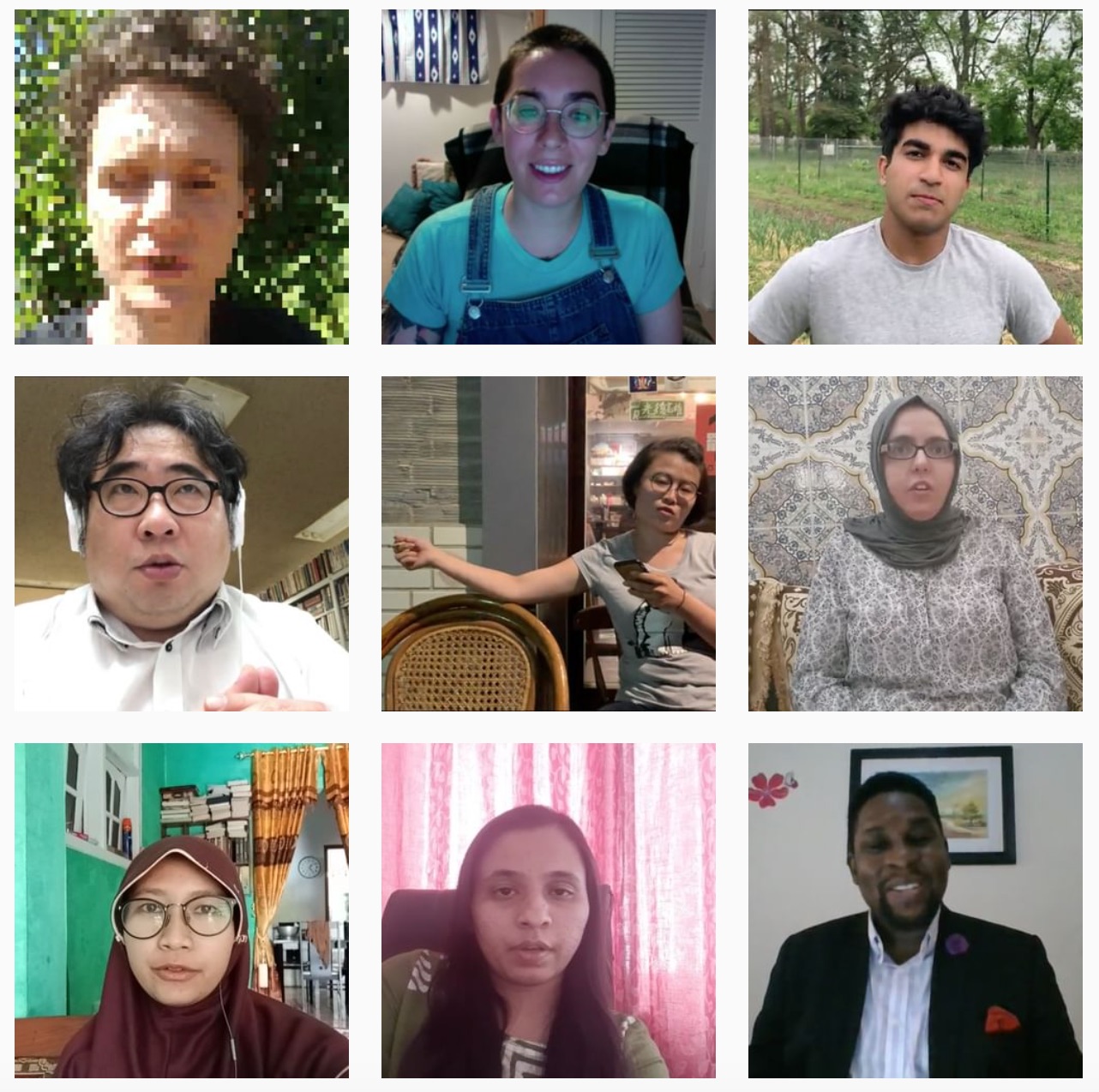 by Trebor Scholz and Ana Aguirre
Two years ago, a small delegation from Mondragon University visited the Platform Cooperativism Consortium at The New School in New York City. It's time to take stock of what has become of this partnership! Last week we met up in Bilbao, the economic heart of Spain's Basque Country.

We started our work just as the pandemic was about to spiral out of control, people were losing their jobs, and institutions that had previously ignored the digital were forced to recognize its significance. This newfound willingness to experiment with digital platforms paved the way for the launch of Platform Coops Now!,  an online course created as a response on the spur of the moment. The pandemic had served as a catalyst for action. We designed the course for anyone interested in creating good jobs at the crossroads of cooperative principles and the digital economy. The course, which we ultimately taught to over 1100 students from 63 countries, in three iterations, focused on economic alternatives to platform capitalism. With the weight of the Covid-19 crisis bearing down on participants' shoulders, the course gave them the chance to share questions, connect with other change seekers, and coordinate the development of alternatives. You can listen to several participants here.
To support the course, 52 international partner organizations from all over the world collaborated with our team. While these organizations were not always up to date on digital platforms, their members spoke the students' native language, were occasionally able to meet them in person, and were also familiar with relevant laws and organizational structures, which enabled them to assist course participants in getting started with their platform co-op to the best of their abilities! Partners learned a lot from working with participants, and much of their prior knowledge was applicable. From Uruguay, Poland, Philippines, UK, to Peru, Chile, Germany, the US, and Spain, the course pushed these organizations to own up to their own strengths. Participants learned and made long-lasting connections, and some of the partner organizations now serve as go-to places for platform cooperatives.

Working with so many like-minded students and partner organizations from all over the world lifted our spirits and helped us make important connections during an otherwise challenging time.
When Covid-19 struck, platform co-op pioneers from all over the world were left without effective global coordination especially when it comes to use of technology, and there was an intensive desire to collaborate.
Platform Coops Now! deepened participants' understanding of the work of Mondragon and introduced them to platform cooperatives as one option in the repertoire of organizational forms in the social economy. Trebor Scholz' lectures on cooperative ownership for the digital economy, scaling, governance, and values, as well as Jose Mari-Luzarraga Monasterio's talk about Mondragon, were translated from English into Spanish, Portuguese, Korean, Spanish, Chinese, and Italian. These translations were then used by local teams to create narrated slideshows in their native language.

Platform Coops Now! was divided into two parts: 1) a topical introduction and 2) a hands-on incubator in which aspiring entrepreneurs were connected with co-op developers locally. We provided lectures, slide shows, and readings for the sessions. In addition, we held global community calls twice a week–three times a day, twice in English and once in Spanish, to catch people in various time zones. We also invited guest lecturers; an unforgettable highlight was Noam Chomsky.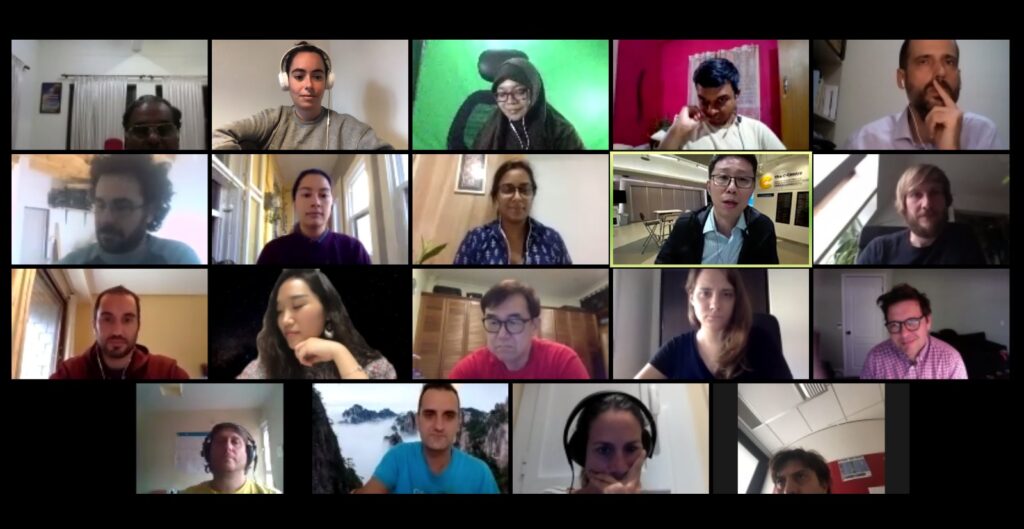 Curating texts for such a diverse worldwide set of people proved to be a formidable task. While some participants from the Global South were vehemently opposed to Nick Srnicek's Platform Capitalism–as being too US/EU-centric, they were more receptive to Anita Gurumurthy and Min Sun Ji's perspectives.

When we posted lecture videos, we quickly discovered that students preferred 15-minute segments over hour-long presentations. That format was better suited to their lifestyle, as they could watch such short talks during breaks at work or before leaving the house in the morning.

During the live calls, we answered questions about readings and, just as importantly, connected people from all over the world who were thirsty for that once-in-a-lifetime experience. During the breakout sessions, a transgender Malaysian entrepreneur, for example, may meet an African American platform co-op entrepreneur from Selma, Alabama. To facilitate this exchange, we created cross-connection documents. For these complete strangers, a shared commitment to the cooperative model provided a strong bond. We'd never witnessed such an outpouring of love and global connection in one location before (let alone on Zoom!).

Due to the economics of the course, we had to manage expectations carefully. We taught the course three times so far: twice at The New School and once at Mondragon University. Participants from Global Majority were charged a registration fee of forty five dollars, but did not pay tuition. Setting the costs higher would have immediately excluded most, if not all of them. The remainder of the participants paid one hundred and fifty dollars for this fifteen-week course. Nearly all of our team members and global partners volunteered their time.
The course was effective at communicating the fundamentals of platform coops and in generating a multitude of opportunities and connections, which resulted in over a hundred platform co-op projects in total. As part of the course, we supported over 120 projects at various stages of development including:
Drivers Coop (a New York City-based driver-owned ride-hailing cooperative)

Style Crush (a member-owned online resale market where anyone looking for affordable, confidence-boosting fashion can find secondhand treasures to fill their closet),

coAPP an app to assist in the establishment of grocery cooperatives, raise additional funds, and expand store locations (they later pitched at accelerateHER)

Interpreters Coop (Interpreters' Cooperative of Madison is entirely owned and operated by the interpreters)

Auto Collab (a global hub for mutual support, encouraging neurodivergent individuals and businesses to connect and form long-term partnerships),

CIC (Uruguayan consulting co-op),

Outdoor Media Coop (an artist-owned stock media company and a job board for the outdoor industry, focusing on underserved photographers and videographers),

Tres-I-Coop (Peruvian project promoting the development of products and enterprises, as well as the establishment of impactful organizations and cooperatives),

The Commonwealth Cooperative (experimenting with the power of decentralized autonomous organizations, cooperatives, and permaculture).
The Question That Left Us Stumped
Surprisingly, rather than large international or national cooperative associations or large cooperatives, the institutions that directly supported the course were mostly local cooperative chapters, cooperative developers, accelerator programs, or universities.
Why weren't more major cooperative federations on board with this project? This was a difficult question for us to answer.
While the International Organization of Industrial and Service Cooperatives, CICOPA for short, generously opened their address book and introduced our course to their global network of worker cooperatives, we discovered that most associations or large coops were not ready to envision or support the digital transition.

One possible explanation is a simple lack of capacity (note that the International Cooperative Alliance, representing all co-ops on this planet, has just 15 full-time employees). Perhaps some of these organizations (mistakenly) regarded platform co-ops as a threat to essential co-op characteristics such as local community rootedness. This was also a trying time, and these organizations may have had more urgent troubles. But still: now, if ever, was the time to embrace the digital. And it gave us pause when we were told (more than once): "We cannot assist you until the International Cooperative Alliance endorses your work." It was unclear what they meant by the ICA's endorsement of our work. Are they requesting an endorsement from the Board of Directors? Do they want the entire global membership to back us up? It had the appearance of a ruse, an attempt to delegate responsibility to a higher power rather than taking the initiative. Let's not forget that all members of large co-op associations have the right to speak up, actively seek support for impactful, timely, and global projects like this course.

Given the overwhelming grassroots support we received, we moved forward with an appreciation for the strength and critical role of large co-op associations in championing member successes and promoting the co-op model among legislators; expecting them to be agents of radical digital transformation may be an unrealistic expectation.

What began as an emergency course with a meeting in New York City, now includes 52 partner organizations across 63 countries. Watch out for the next chapter of this collaboration between the Platform Cooperativism Consortium and Mondragon.