Sharing Digital Infrastructure (Feb 8th)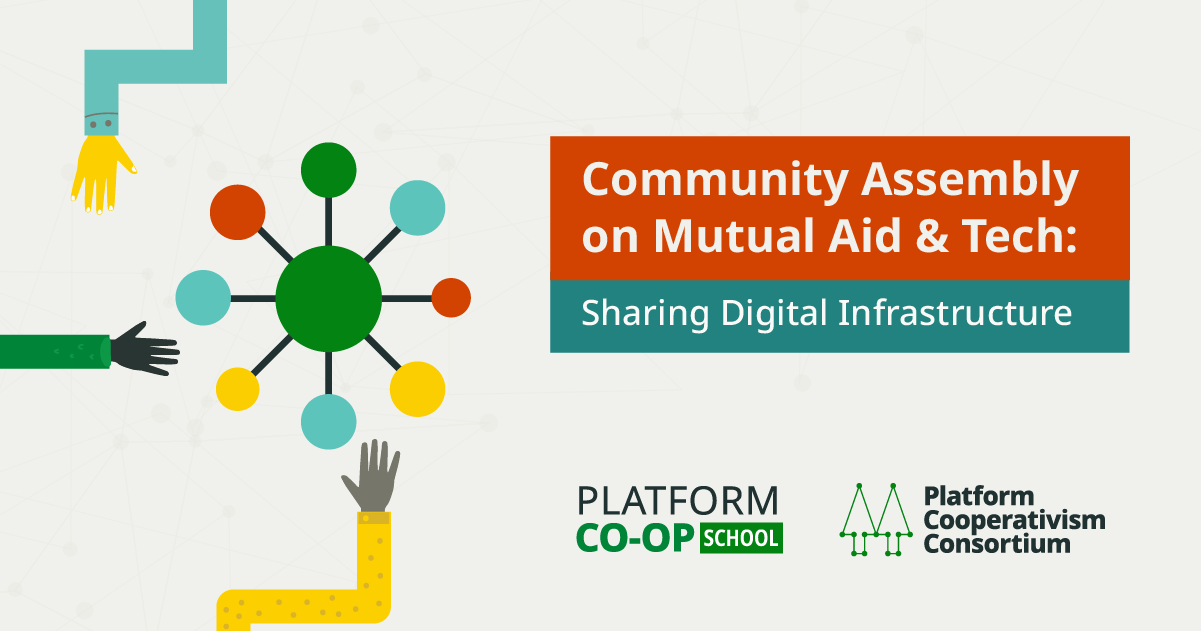 At the Community Assemblies on Mutual Aid & Tech, attendees will arrive at each session to be welcomed by a 10-minute introduction to the theme. Next, for an hour and 50 minutes, there is an open space in which YOU can speak. During that time, members of the PCC Solidarity Collaboratory will facilitate, identify attendee's topics related to the assembly's broader theme, and collate similar topics into one. Finally, moderators will assign "rooms" within the video conference for speakers to share their thoughts and experiences. People disperse into these rooms and engage with a speaker.

The broad theme for this event is "sharing digital infrastructure." Building software from scratch is often a trap that can consume a lot of time and resources. By coordinating and replicating existing digital infrastructure, platform co-op founders can avoid this trap and focus on other aspects of their business.

This is a Community Assembly on Mutual Aid & Tech, convened by the PCC Solidarity Collaboratory (led by OwnCo and Start.coop), as part of Platform Co-op School 2023.
Feb 8th, 12:10 pm — 2:00 pm EST.