Kerala became an independent state in 1956, when three princely kingdoms merged. The first government was formed by the Communist Party of India, the world's first elected communist party at the time. Kerala has been governed by coalitions that alternate every five years between the communist-led Left Front and the Indian National Congress-led United Front. Kerala, a newly formed state, has instituted the most extensive land reforms, resulting in almost no large landholdings today. It performed better than the majority of national social indicators, such as literacy rates, life expectancy, gender ratios, and the human development index. Keralites working in the Gulf region and sending remittances home are the most significant contributors to the economy, as is trading in the service sector. Tourism, agriculture, and manufacturing are the three industries that contribute the most to the state's economy after remittances.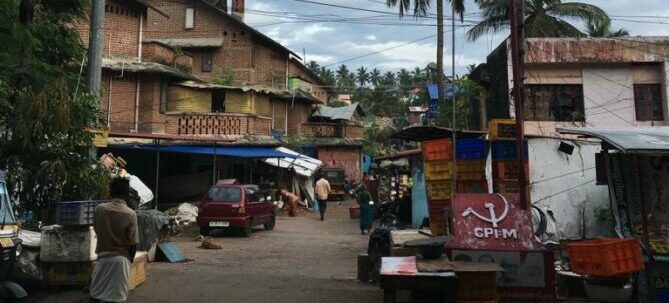 The Kerala Co-operative Societies Act 1969 established cooperative societies with limited liability in the newly formed state. Following that, on January 1, 2000, the Kerala government enacted the Kerala Cooperative (Amendment) Act 1999, the state's most recent major legislation defining cooperative status and incorporation.
In comparison to other states, Kerala stands out for its progressive social indicators and high intensity of collective organizing among women, workers, farmers, and fishers, making it an especially fertile ground for the development and experimentation with worker ownership models. In the following pages, we look at some areas that have shown potential for platform cooperative development based on this indicator. The first section looks at how one of the world's largest collective women's organizations, Kudumbashree, based in Kerala, has experimented with cooperatively-run platforms for the sale of products produced by women collectives under its umbrella. Platform cooperatives will not appear out of anywhere, and mass worker collectives like Kudumbashree, which are rooted in the spirit of cooperation and worker-ownership but are not legally registered as cooperatives, are important anchors that can sow the seeds of platform co-op development. Based on this approach, this section is a close examination of the platformization process in a cooperative-adjacent mass organization, including its successes, challenges, and reflective insights. The second section delves into initiatives that are explicitly designed to function as platform co-ops in the food delivery and transportation sectors. Such experiences do not represent the state of all cooperatives in the state, but they do show the paths that have been taken for the development of platform cooperatives in the state.