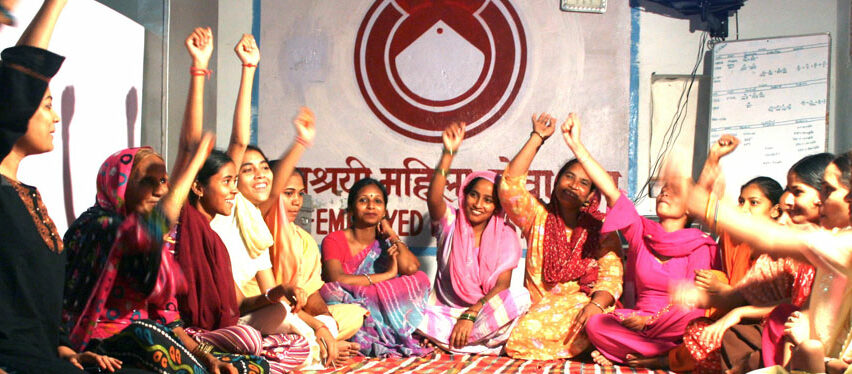 Gujarat
Introduction
Gujarat, is home to India's largest cooperative federation. Gujarat declared its independence from the former state of Bombay in 1960. Until 1991, the centrist Indian National Congress won the majority of state and national elections. The right-wing Bharatiya Janata Party (BJP) has won every election since 1998. Gujarat has long been regarded as the epicenter of BJP politics in India, with the party's top leadership hailing from the state. Narendra Modi, the current Prime Minister, served as Gujarat's Chief Minister for three consecutive terms from 2001 to 2014.

During that time period, Gujarat gained a reputation as a business-friendly state as a result of systematic privatization of state assets, a general relaxation of environmental and labor regulations, and the establishment of Special Economic Zones, which are more private-capital friendly territories. At the same time, religious polarization increased between Hindus and Muslims, as well as between Dalits and Hindu upper castes. The latter is exemplified by the riots in Ahmedabad in 2002, which were sparked by the BJP's — and thus Gujarat state's — support for rioting Hindus. The latter was exemplified by an increase in anti-Dalit violence in Gujarat, which culminated in one of the largest Dalit-led protests in history.

It is critical to highlight organizations and initiatives that have developed and contributed to an alternative way of organizing social relations in such a context of conflict-driven social and political trajectories. This is especially true for organizations run and owned democratically by workers and members. The world's largest informal worker organization was founded in Ahmedabad, Gujarat, and is headquartered there. We will look at its efforts and potential for developing a digital cooperative economy in Gujarat in this section.
SEWA Co-operative Federation
The Self-Employed Women's Association (SEWA) is a 1.5 million-member union as well as a federation of cooperatives with over 300,000 members that provide services ranging from child care to insurance. SEWA is based in Gujarat but works throughout India to organize poor women workers in the informal economy.
SEWA was founded in 1972 by a small group of women seeking micro-loans to start their own businesses. After being told by nationalized state banks that they were "not bankable" at the time, founder Ela Bhatt assisted them in learning how to start a bank. SEWA established its cooperative bank in 1974 with ₹100,000, or slightly more than $1377, by pooling their resources. Contributions were as small as ₹10 from many women. Bhatt is famously quoted as saying, "We are poor, but we are very many," also the title of her book on SEWA. Through the establishment of a cooperative bank, with all women directly involved in contributing to and running it, they began to understand the power this can hold.
Next, the women concentrated on lowering medical expenses, which kept them from repaying their loans. SEWA established a healthcare cooperative that provides low-cost medicine within the next few years.
As a result of the vision of a cooperative ecosystem, a growing number of co-ops were started and added to the federation. While SEWA initially focused on organizing urban women, they eventually expanded into rural areas. Three peak organizations comprise the broader SEWA movement: SEWA Bharat, a broader federation of women-led institutions that provide economic and social service support; SEWA Federation or SEWA Co-operative Federation, which serves as a federation of all of SEWA's cooperatives; and just 'SEWA,' which is the union.
SEWA Federation is an institutional and technical capacity support organization for primary cooperatives to facilitate scalability, viability and innovation among them, such that they remain financially sustainable and are able to provide livelihood to their members. The Federation now consists of 106 cooperatives operating in various sectors, ranging from milk production to financial services, prescription medication manufacturing, and garment manufacturing. Notably, SEWA Federation is a multi-denominational organization comprised of women representing a variety of religious backgrounds, including Muslim, Hindu, Christian, Jain, and Buddhist. It offers a range of services, including education, catering, child care, and other ancillary services, to all its members. One major focus of the Federation's work today has been digital inclusion, where they have been actively seeking out initiatives to increase digital literacy of the members of its cooperatives, together with spending considerable energy on digital innovation—to research and develop digital platforms as enhancing or extending the services of the cooperatives.
The success of the SEWA movement has been attributed to its integrative approach, which has focused an entire ecosystem of co-ops on the needs of poor self-employed women in the informal economy. All SEWA Federation cooperatives are independent. For example, one of its leaders, Mirai Chatterjee, states, "We are committed to putting technology in the hands of India's working-class women." But, the cooperatives individually have distinct objectives and aspirations. For instance, unlike the rest of the country's SEWA cooperatives, SEWA in Kerala has not emphasized the offering of its services through digital platforms, for reasons specific to their particular context.
SEWA started as a labor union. It is now a union and a cooperative federation. All organizations affiliated with the broader SEWA movement are autonomous, with democratically elected boards made up of roughly 80% blue-collar workers and 20% white-collar professionals. The majority of the women in these SEWA organizations join co-ops. Chatterjee observes that organizing women for economic empowerment and self-sufficiency is nearly impossible without the union and cooperative, which he refers to as the "duo of development and struggle." The cooperative is concerned with economic development, whereas the union is concerned with the larger labor struggle. One reason for this is that traditional union organizing faces significant obstacles that have a negative impact on the livelihoods of its members. Another reason is that women workers, in particular, require child care and healthcare and cannot rely on the traditional trade union struggle to provide these benefits. According to Chatterjee, when new technology is introduced, women are the first to be laid off:
"We need them to run these co-ops, men in the co-ops claim, because women can't use technology.(sic) As a result, once the hard work is done, men come and take over the co-ops. Women have petitioned SEWA to return power to them. Women purchase smartphones, enter member data, and accept money. Every family has one smartphone, which is usually owned by a man."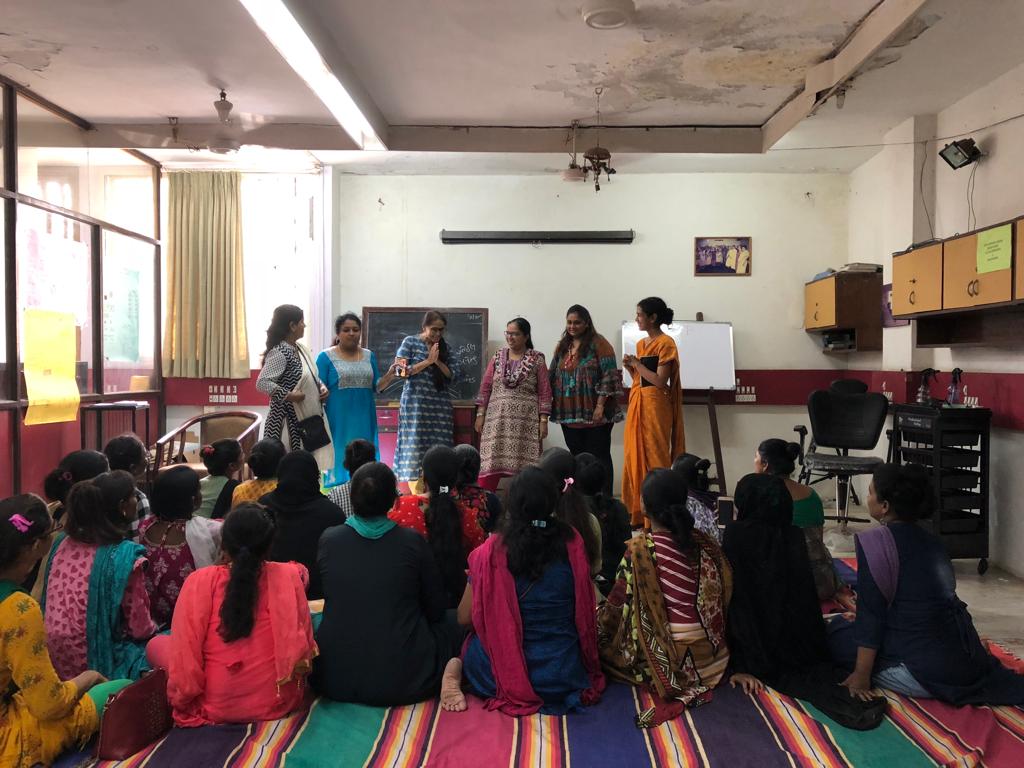 In Gujarat, SEWA Federation has been at the forefront of efforts to expand digital literacy and incorporate it into cooperatively run services — to establish platform co-ops. One such example is a pilot project they led to provide beauty services in Ahmedabad. The section that follows examines this development in detail.
SEWA's Platform Co-op for Beauty Services in Ahmedabad
In a modest way, the Platform Cooperativism Consortium (PCC) and the Inclusive Research Design Centre (IDRC) helped to envision the SEWA Federation's platform co-op for beauty services. The goal of the beauty services platform co-op was to allow users to have a worker-owner come to their home and perform services from makeup, and threading, to waxing, haircuts, and massages. The platform was created in response to the growing demand for beauty services at home in Ahmedabad and other Indian cities, as evidenced by the growth of platforms like UrbanClap and VLCC. PCC participated in one of the workers' first training sessions, where they learned how to greet a client at their home by stating their name, which was unusual for them because low-caste women do not usually state their names.
Surprisingly, the majority of women at that workshop owned or had access to smartphones. Many of them had used Facebook or WhatsApp in the past. Using a platform co-op to schedule their work, on the other hand, was something they had never done before. The young women expressed safety concerns when traveling to clients and working in their private homes when discussing what they would like to see in the platform co-op. They asked that a panic button for workers be added to the app, allowing them to quickly alert two friends and the police in the event of an emergency. They were also looking for a GPS feature that would allow their location to be tracked by a co-op manager. Such meetings reflect a fundamental shift in how such an app is developed—the workers who coordinate their work through the app, in this case, the women through the potential beauty services app, were actively co-designing the features that would be comfortable and work for them. The alienating experience of having digital platforms imposed from without as necessary in mediating work is reversed here: the principle of app development is the workers' agency in deciding the conditions of their digital mediation.
According to one of the beauty workers, customers should not be able to see individual worker profiles. The app's users should have no say in which co-op member provides a specific service to protect women from assault and sexual harassment. A prototype had been completed by December 2018, and work on the platform had begun with 25 women. Following that, a second group of 50 women was trained in preparation for their arrival on the platform in March 2019. The platform was intended to be expanded to 500 to 1000 users, which is the average size of a SEWA cooperative. Unlike traditional platforms, which take 30% of worker revenue, SEWA Federation planned to take only 15% to cover administrative and educational costs. If the platform co-op proved successful, it was intended to expand to major cities like Patna, Chandigarh, and Delhi. Finally, because the women worked in the clients' homes, the platform could have grown to include additional household services like cleaning, child care, painting, plumbing, electrical work, pet care, carpentry, cooking, and waste collection. Unfortunately, the experiment failed because the coop was forced to close due to a large number of complaints; the women were unable to provide the coop's advertised services.
SEWA has directed some of its larger digital activities toward financial inclusion of people in the informal sector. Many households have very low income levels, little to no asset ownership, and a lot of debt. SEWA is working to improve digital access to financial services in order to reduce poverty and promote shared prosperity. This effort builds on two major developments: the Indian government's schemes to increase bank account ownership, biometric identification to provide access to basic financial schemes via the contentious Aadhar card, and corporate-led efforts to increase ATM and bank branch density, as well as the massive increase in wireless subscribers (especially in the rural areas). According to SEWA's report, there is a significant gender gap in not only financial inclusion but also mobile phone ownership and usage. Women in India are 23% less likely than men to own a mobile phone, and 26% of men who own a mobile phone use the Internet, compared to 8% of women. This disparity is even more pronounced in rural areas. SEWA's project aims to close this gap, primarily for the purposes of financial inclusion. It is intended to make women "proficient in mobile technology and strengthen [sic] their access to digital financial products / services" in the process. The goal is to convert key SEWA economic activities, which are mostly cash-based, into digital transactions. Furthermore, blockchain technology is being investigated for use in SEWA's internal electoral processes. SEWA has been collaborating with corporate digital payment providers for these purposes, and their proposal calls for collaboration with corporate telecom companies, financial institutions, credit card services, small loan providers, and Fintech think tanks.SEWA is also spearheading a number of other projects that directly contribute to the development of platform cooperatives. One such venture is "Farm2Table." It allows the sale of vegetables through the use of a WhatsApp business account as the platform, where they provide daily price listings and route orders from the women working at the SEWA Federation office in Ahmedabad. Another venture, Abodana, is a cooperative that collaborates on block prints with 'Kalakruti,' SEWA's apparel cooperative. Both of these co-ops sell their products through the GeM platform and Amazon Saheli. Aside from the sale of agricultural and artisanal products, the domestic care sector is another area of SEWA's ventures that is active in digital modes. The SEWA cooperative Home Care connects women with the domestic care industry in Ahmedabad, marketing itself through available corporate digital platforms such as JustDial, though non-digital networking is where they find the majority of their business. In this regard, SEWA is also running a pilot program in Jahangirpuri, Delhi, called 'Helpers Near Me,' which uses a mobile application to onboard women who aren't members of collectives and then finds them work as domestic helpers and care workers.
In addition to SEWA, several other cooperative and cooperative-aligned organizations in Gujarat were surveyed. The following case study of Jeevantirth Cooperative examines digitization prospects through the lens of several critical questions: How did the cooperative come to be? What issues does it address, and how does it do so? How does it maintain material relevance while fostering trust among its members? What is its members' level of digital literacy, and how and to what extent is digitization used for cooperative purposes? What are some of the issues that digitization could address for the cooperative? What are its members' thoughts on further digitization?
Jeevantirth Cooperative
The cooperative was founded in 2011 with the support of 35 women. It operates in 'Rampirno Tekro,' one of Ahmedabad's largest slums, where nearly 7000 women work as rag pickers. These women had no access to collectives, so this cooperative allowed them to address their collective needs for the first time. They began with a Rs. 100 ($1.5) savings account each, under the name "Jeevantirth Mahila Bachat Mandal" (Jeevantirth). Jeevantirth currently operates as a registered foundation and has led the development of the cooperative. Within the first two years, the initial cooperative group grew from 35 to 100 women. Currently, it has around 2000 women member-owners. To summarize, this cooperative was successful in organizing low-wage women in a precarious occupation. The women developed a strong sense of ownership over their work environment and site. The co-op incorporated and materially improved the women's lives. It also instilled in the community a sense of responsibility for one another's lives. It provided members with employment and obtained additional opportunities in other locations. It has financially secured the needs of its members.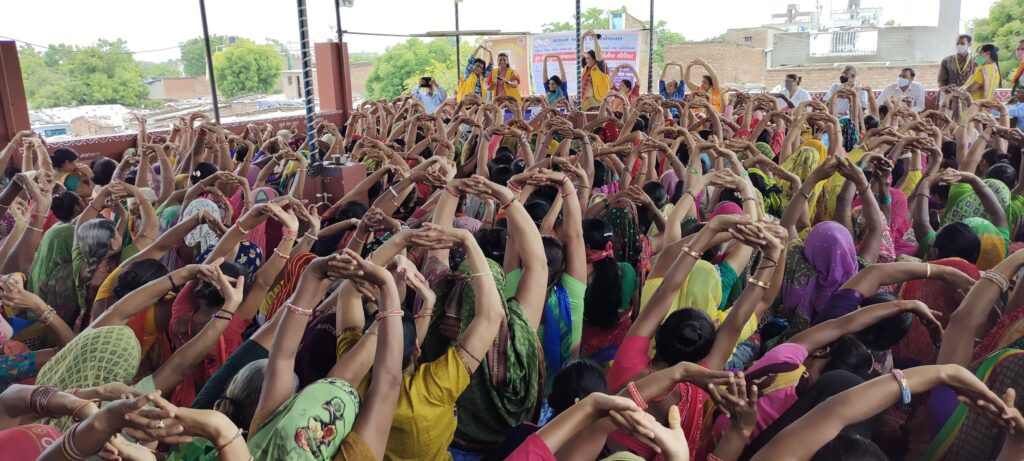 The cooperative model was deemed the most reliable way for women to save. It has led a number of initiatives that directly address their needs, in addition to managing their savings. They couldn't buy enough wheat because they didn't have enough storage space. This was raised by several women. The coop ensured a year's supply of wheat; the Jeevantirth foundation lent the cooperative money, which was repaid in installments. It also allowed the women to store and retrieve wheat as needed. They bought edible oil in bulk at below-market prices, stored it, and distributed it to the women. The Jeevantirth foundation coordinates the cooperative's governance and acts as a guarantor for larger loans when needed. Each leader reports to the president. These leadership roles rotate every three months to encourage member participation. They hold monthly general meetings and more frequent meetings to address issues like wheat procurement and internal grievances. Another issue raised was the lack of safe storage facilities for important documents and valuables such as gold jewelry. The cooperative decided to buy cabinets in bulk at low prices and distribute them to members on a sliding scale. They also gave the women gas cylinders, stoves, refrigerators, and flour milling machines. The cooperative provided a reliable, cost-effective, and easily accessible channel to address these needs collectively. So the co-op opened a health center with free or low-cost sanitary pads. For example, it managed the production and distribution of tamarind paste candies, and connected women members to jobs as housekeepers or nannies. The cooperative was founded with a Rs. 50,000 ($800) loan from the Jeevantirth Foundation. The cooperative is now self-sufficient.
The applicability and necessity of digital platforms in the daily operations of the co-op has become inescapable. The management of their savings account records, for example, has been the most significant change. But one of the most significant barriers to further digitization is the cooperative members' lack of digital literacy. Around 300 women have to travel to the cooperative's offices to make phone-based installment payments. They have also trained several cooperative members to lead WhatsApp groups that improve communication efficiency. Managing their loan schedules and payments via a phone-based application, as well as improving communication, would be extremely beneficial.
Possible Interventions in Gujarat
Amul, India's largest dairy cooperative, has assisted Bhumel Cooperative, one of the rural Gujarat village cooperatives we interviewed, in realizing the benefits of digitalization, demonstrating how mandating digitalization for all members may be a necessary first step toward assisting people in overcoming digital inertia.

This insight may persuade the Gujarat Cooperative Federation to adopt Amul's development strategy for all of its Milk Supply Cooperatives. The Pochabhai Foundation, a social justice organization focused on marginalized groups that works closely with cooperatives, could conduct a study of the shift that the Jeevantirth Foundation-led cooperative intends to make in order to identify gaps that can be addressed as the two agricultural cooperatives strengthen their formative years. Other cooperatives, such as the Solar Cooperative, could use digitalization as a proof-of-concept and, if successful, as a case study for other solar cooperatives/technology-based cooperatives considering the transition. Cooped, a technology-based organization that we interviewed in Ahmedabad, has technological expertise, an organizational structure, and a successful market entry strategy that could be studied further to provide deeper technological insights for any platform cooperative seeking to make a scalable social impact.
Some of the issues that we encountered and those that they mentioned involve several major clusters:
Government bureaucracy and regulation burden cooperatives. In light of this, co-ops are sometimes motivated to not be legally registered as co-ops while effectively operating as one, because obtaining and maintaining this status requires significant resources. New cooperatives, particularly those working with people in the informal sector or with very low incomes, face challenges in gathering documentation, taking advantage of the benefits provided by legislation for registered cooperatives, and dealing with government bureaucracy along the way. Furthermore, the allocation of funds for cooperatives by the government varies by district, depending on the wealth generated by the cooperatives themselves. This benefits those who are already successful while creating a significant barrier to entry for districts where cooperatives have yet to establish a foothold in the market.

Co-op members in many areas, particularly in rural Gujarat, do not have continuous internet access. In some cases, the costs of setting up WiFi are prohibitively expensive for the cooperative, or cell phone data-internet plans are extremely expensive.

For co-op members across the region, there is a lack of digital literacy training for using smartphones and computers.

Communications are ineffective between co-op members, between co-ops that join forces, and across the supply chain. The same can be said for data storage. Due to a lack of systemization, their work is frequently inefficient in comparison to emerging market competitors backed by venture capital or as subsidiaries of major corporations, which could be more easily facilitated through digital portals.

An ecosystem approach is helpful. SEWA Federation, discussed previously in this report, has pioneered a very effective model of providing for the development of nascent and existing cooperatives—which can provide crucial insight into addressing some of these challenges. As their support becomes robust through incorporating the SEWA Union, SEWA Federation and SEWA Bharat—facilitating economic struggle, technical support and social services respectively—the primary cooperatives linked with them have a greater likelihood of attempting a fully-integrated digital approach (oriented towards platform cooperativism) and experimenting with platform-based tools to facilitate their operations. They can take that risk because they have a strong foundation, and also access to an established reputation which significantly helps in accessing funds needed to get digital tools off the ground.
The organizations considered here represent a small subset of the larger ecosystem that is already in place, albeit dispersed, for platform cooperatives to develop. The most difficult challenge is facilitating institutional cross-pollination and collaboration in resource and knowledge sharing, which would allow such an ecosystem to consolidate an already shared vision in their practices.