Supporting Grassroots Women in Hong Kong
I am Lok Yung, an ardent supporter of gender equality and women's rights at the Hong Kong Women Workers' Association (HKWWA) and a 2023/2024 fellow of the Institute for the Cooperative Digital Economy at The New School. Founded in 1989, HKWWA is working with informal workers, full-time housewives, and other grassroots women in Hong Kong. Operating independently but as part of a larger network of organizations, our association employs a staff of five people, including our director. Together, we run all the union and co-op activities.

To engage with these marginalized women, our approach involves outreach at their workplaces, outside schools, or markets. We distribute leaflets, engage in conversations, and even organize games or activities to attract their attention. We provide our phone numbers and Whatsapp details so that they can easily reach out to us. In our exchanges, we emphasize the role of unions and cooperatives as a way to assist women.
Our outreach is crucial in building relationships and earning the women's trust. Our goal is to protect workers' rights and provide services that cater to the needs of the women. Over time, the women become our ambassadors, helping us reach more women who require support. Being part of HKWWA fills me with immense pride.
A Predictable Life Cycle
For many women in Hong Kong, their lives follow a predictable cycle that begins with sacrificing their careers and aspirations to focus on marriage and motherhood. Once they become pregnant and give birth, they become full-time caretakers until their children reach school age. Then, they may work in the casual labor market, often in the catering or cleaning industry, to balance work and family responsibilities. However, these jobs are exploitative and offer little protection and unfair pay. As their children grow up and have their own families and careers, the women may finally have the opportunity to return to mainstream employment. However, due to their age and lack of experience, they often only have access to low-skilled jobs like cleaning and may also have to care for their grandchildren full-time, starting the cycle of care again. Overall, the life cycle of these women is marked by the sacrifice of their own careers and aspirations to prioritize their families, leading to a constant struggle for employment and work-life balance.

As a child, I personally witnessed the same struggles and challenges faced by women in Hong Kong. My own grandmother and mother had to balance multiple jobs while also caring for me, which motivated me to become a women's rights activist. As a woman, I have encountered and overcome numerous stereotypes and obstacles, and these experiences have motivated me to advocate for the rights of marginalized women in Hong Kong.

Currently, I organize and run two unions focused on the rights of women in the workplace. The Cleaning Workers Union primarily represents mature women nearing the latter stages of their careers. Established in early 2002, the Cleaners Union emerged as a subsidiary organization of the Hong Kong Women's Labor Association, with its membership consisting mainly of cleaning professionals. Its founding purpose was to resist outsourcing and empower cleaning workers to advocate for improved working conditions, providing a platform where their voices would be heard. Throughout its existence, the Union has diligently focused on protecting the rights and interests of cleaners employed by the Hong Kong government.
The Promoters and Casual Workers Union represents middle-aged women who are often outsourced by supermarkets. In the unions, we deal with court cases, industrial action, and try to raise awareness about labor rights. This work involves discussing policies, raising awareness about rights, and providing support to marginalized women. Through my work, I hope to make a difference in the lives of these women. Beyond the unions, we have women cooperatives; they mainly cater to full-time housewives.

We also launched Hong Kong Women Workers' Cooperatives, including United Cooperative Store – CUHK, Food + Women Cooperatives of Dining Canteen, Co-op Canteen, Solidarity・Upcycling SEW CRAFT Cooperative, and Cooperative Team of Eco-cleaning Aunties.
The team of Eco-cleaning Aunties, for example, focuses on producing and selling eco-friendly products while also building a community of women who support one another. The co-op is offering a space where they can come together to create sustainable products while also learning new skills and improving their self-confidence.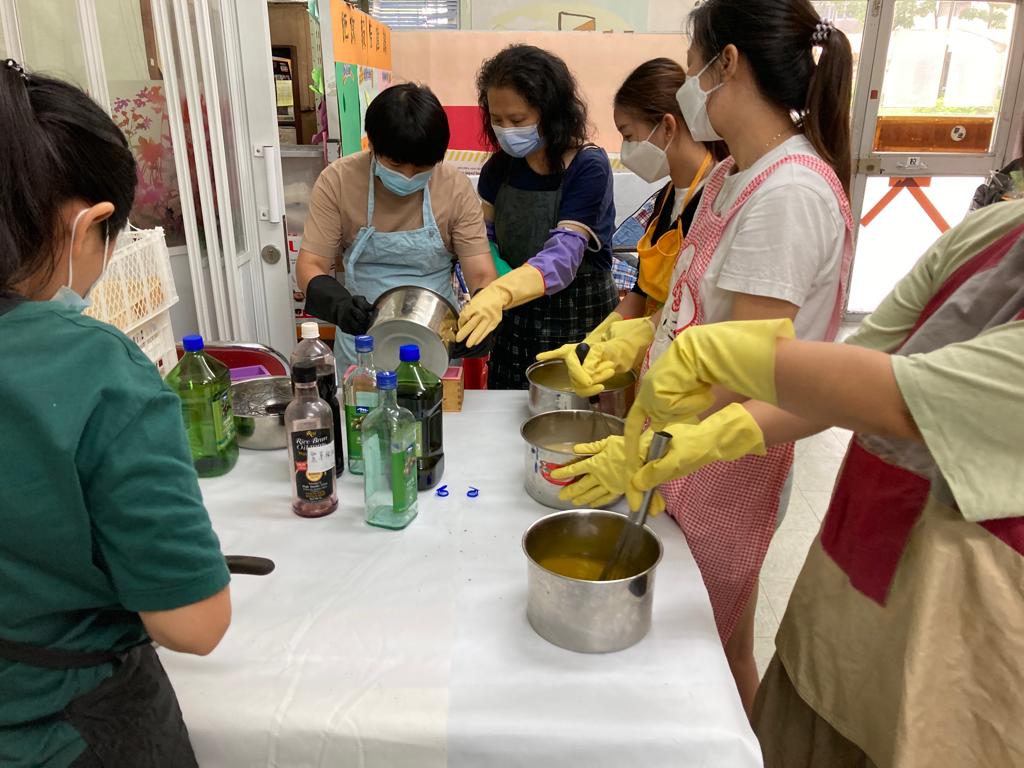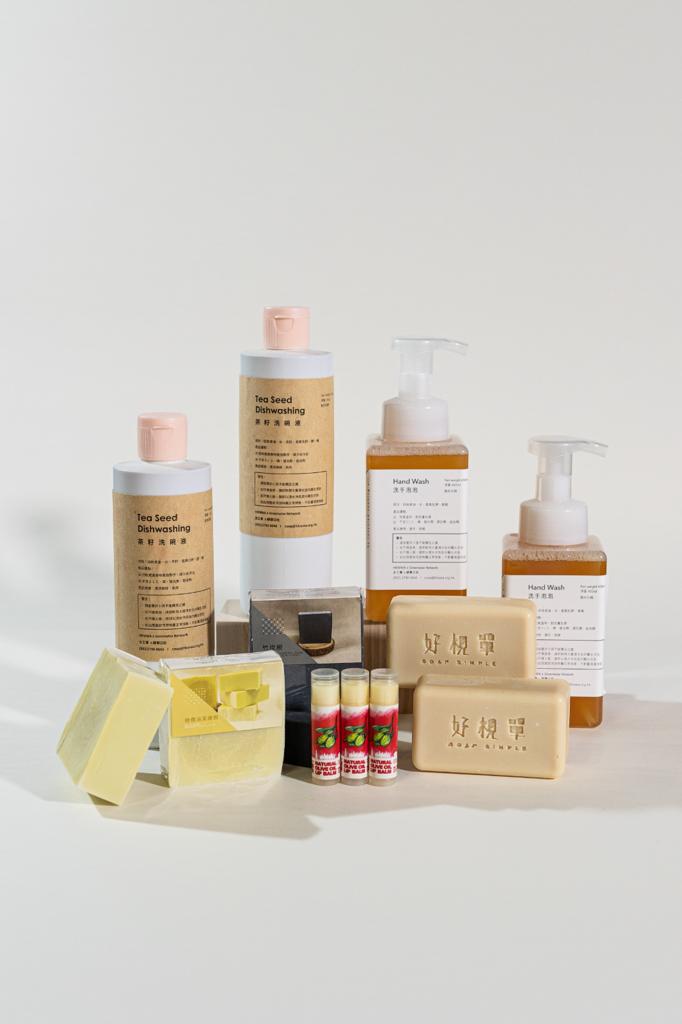 At United Cooperative Store – CUHK and Food + Women Cooperatives of Dining Canteen, we follow an organizational structure where no one is the boss. Instead, each member holds "shares" and jointly decides on business matters. This allows for flexible work hours based on family needs and the ability to take leave at any time. Additionally, the cooperative raises funds for social issues and exchanges with other cooperatives in different locations. The members personally participate in every aspect of the work process, from document handling to cleaning, food processing, cooking, designing small food items, and purchasing. To ensure everyone is on the same page, the cooperative holds a meeting at the beginning of each month to jointly decide on work and business matters.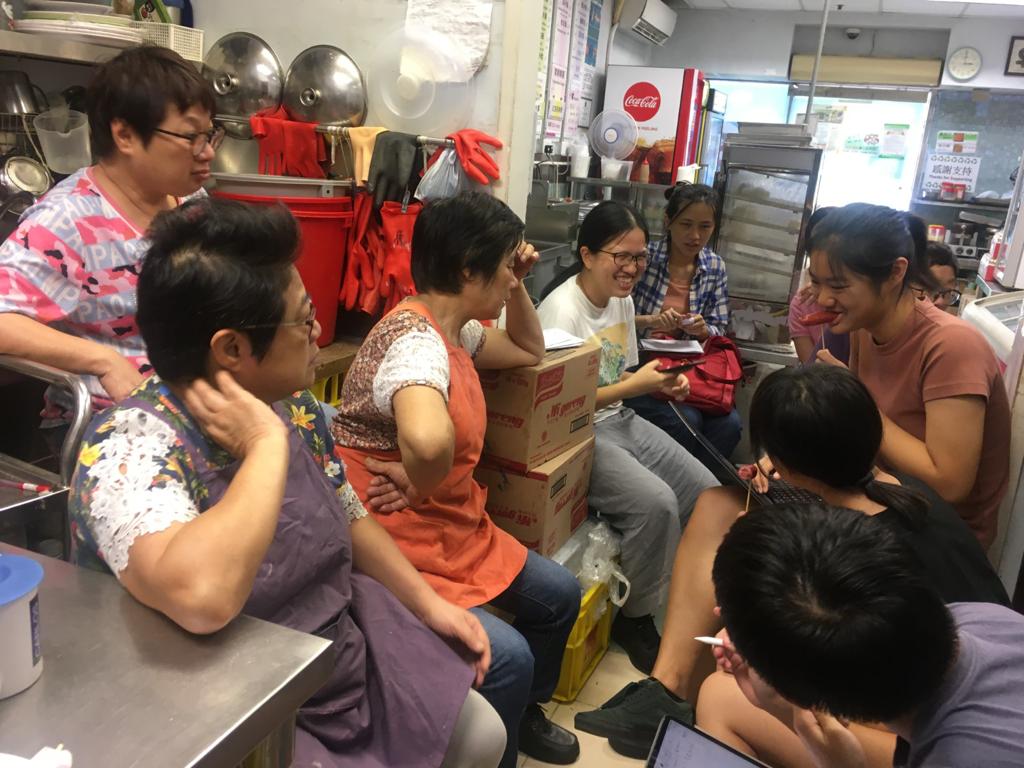 Solidarity・Upcycling SEW CRAFT Cooperative follows a similar model in that decisions are made collectively through discussions and negotiations. They prioritize not only business needs but also the community and the environment. They do this by creating reusable products from surplus materials, promoting sustainable development. The sewing craft team specializes in upcycling old fabrics, such as umbrella cloth, rice bags, and banners, to create a variety of bags.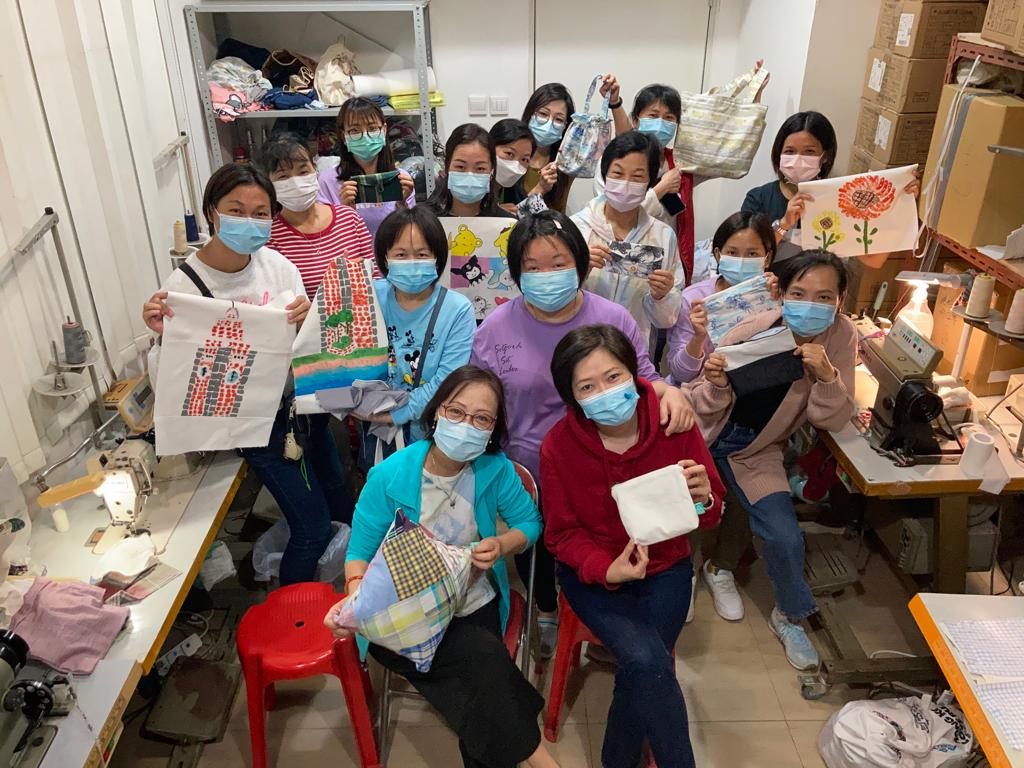 Scaling Deep
The journey has been challenging, but there have been moments of success. Women are starting to speak up about the problems they face, such as uneven distribution of profits, and suggest acts of solidarity with each other. The organization is currently working with around 200 women, but the focus is not on scaling up the numbers. We want to scale deep: The goal is to help these women find their own voice and speak out about their experiences. Grassroots women are often considered as ignorant housewives, but the organization aims to change this perception and empower them to join the debates about social issues and participate in community events. One example of success is the women's dedication to the project, as they have suggested ideas for products and taken initiative in the process. One issue faced by the co-op is selling our products, and we are still working to overcome it.

Additionally, there is currently no registered consumer cooperative in Hong Kong, although I know of some efforts being made to establish one in a local university. Despite these challenges, I'm proud of our progress. Ultimately, success for the organization is measured by the care and support the women provide for one another.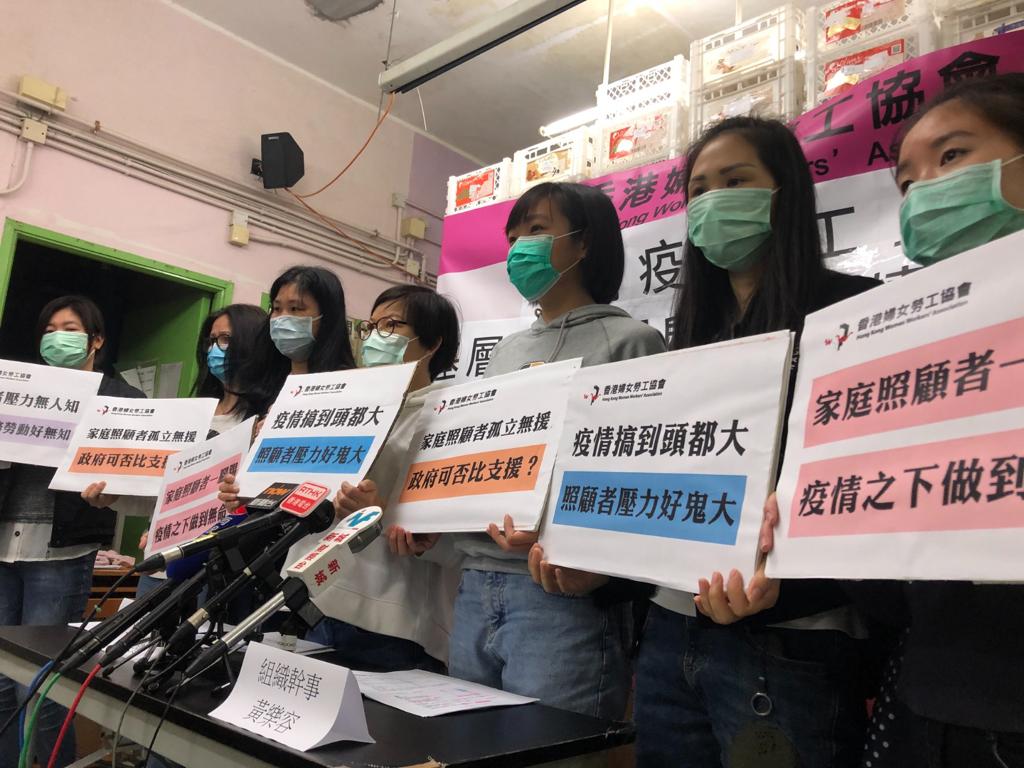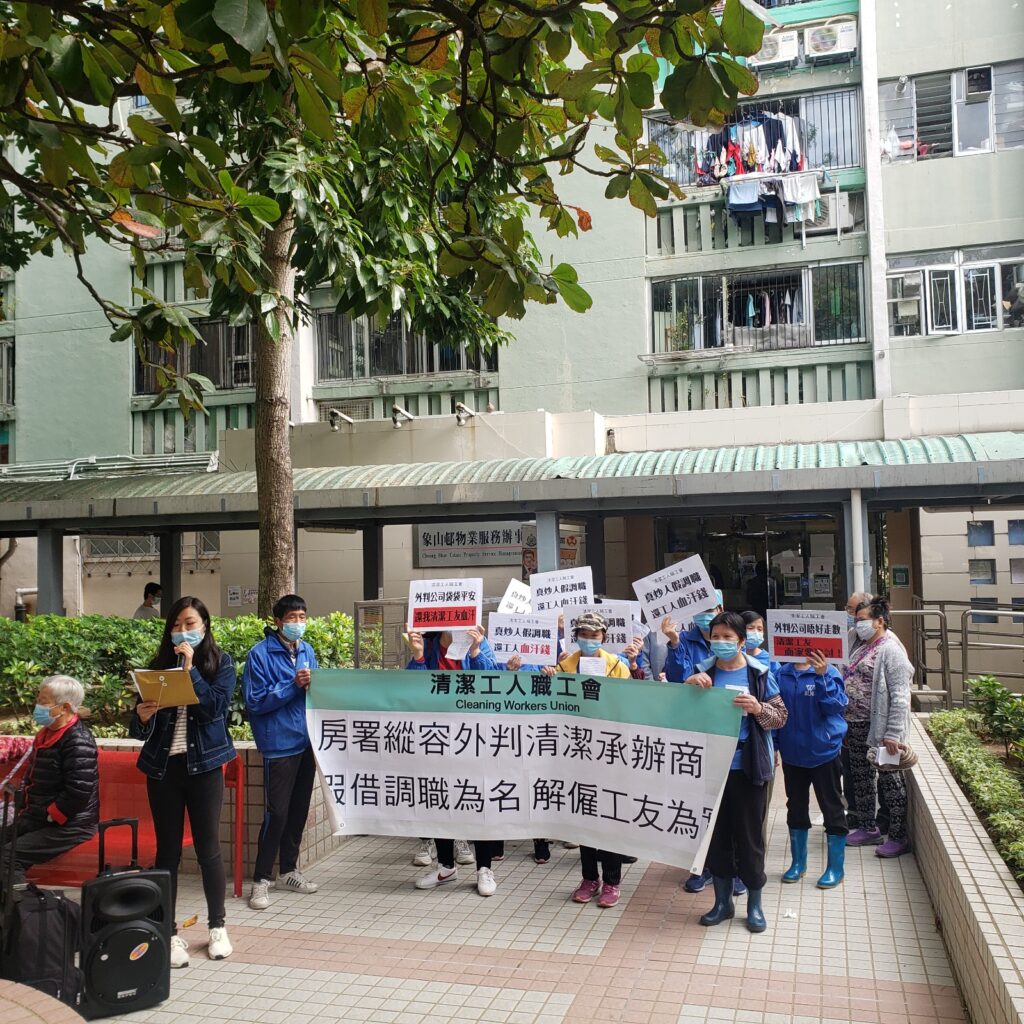 In our region, promoting cooperatives has been challenging due to government policies and public perception. While cooperatives are often associated with agriculture and fisheries, we are trying to change that by promoting worker cooperatives as an alternative to traditional producer coops. Unfortunately, the government does not have corresponding laws to support the development of cooperatives in Hong Kong, and all cooperatives are still managed by the Agriculture, Fisheries and Conservation Department, reflecting their marginalization in the process of Hong Kong's economic restructuring.
The government views cooperatives as commercial companies and provides support for small and medium-sized enterprises and social enterprises, but cooperatives face requirements for insurance and taxation without any preferential treatment or benefits. This can be challenging for cooperatives that do not rely on pursuing market interests.
Under capitalism in Hong Kong, the work environment makes it difficult for workers to unite and increases competition, allowing companies to maximize profits. Both labor unions and cooperatives aim to unite workers, with labor unions fighting for rights and benefits and cooperatives promoting economic democracy. As a result, labor unions and cooperatives complement each other in the movement for workers' rights.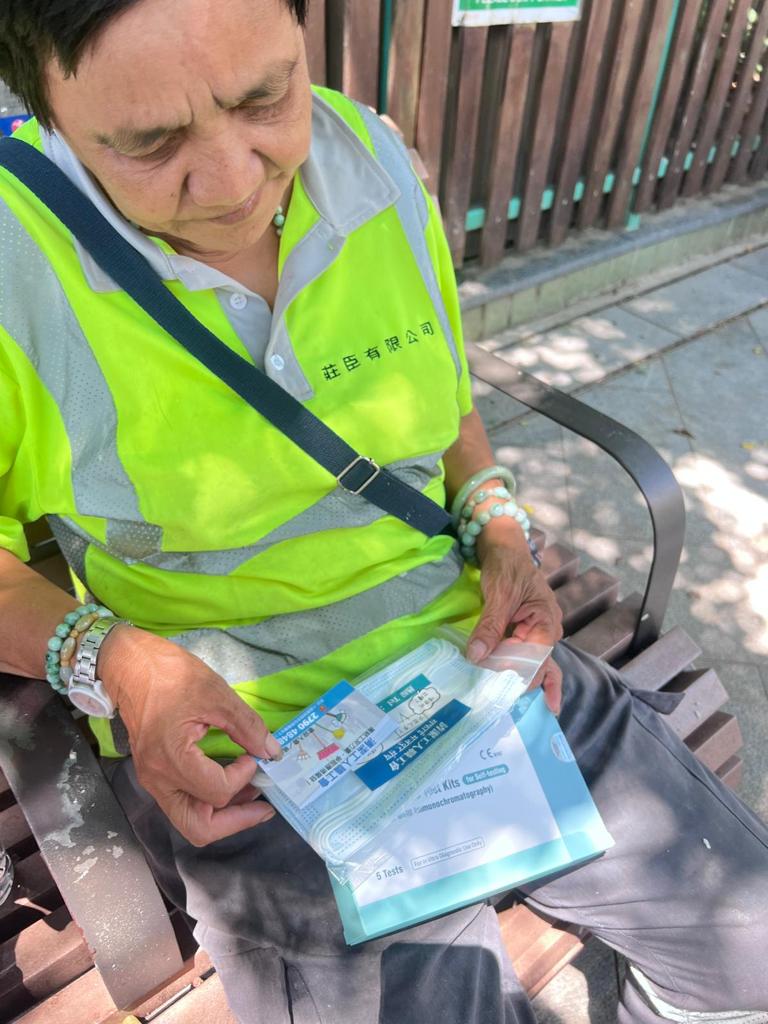 My ICDE Fellowship Project
To address the challenges faced by grassroots women's cooperatives in Hong Kong, I plan to use my fellowship to develop policy recommendations for the Hong Kong government that will integrate cooperatives into the digital economy and promote environmental conservation. By studying the experiences and best practices of for-profit worker cooperatives in other countries, I aim to develop a localized policy proposal that will challenge the government's stereotype of cooperatives being limited to the agriculture and fisheries industry.
I believe that this approach will create opportunities for grassroots women to participate in the digital economy and also promote environmental sustainability. Another objective of this project is to introduce the concept of the "digital economy" to grassroots women in Hong Kong and provide them with a series of workshops tailored to their needs. As part of my fellowship, I plan to educate women in cooperatives about digital skills, such as data gathering, identifying buying and selling opportunities, and distinguishing between scams and legitimate users. Additionally, I hope to collaborate with local cooperatives and unions in Hong Kong, such as those focused on agriculture, home care services, and transportation to hospitals, to promote the digital economy and share experiences from other countries.
After conducting in-depth interviews with 26 women, I learned that grassroots women in Hong Kong are interested in and hopeful to learn more about the digital economy. But there are also concerns that need to be addressed. The first concern is network security and privacy issues. During the pandemic, one woman almost fell victim to a WhatsApp scam for temporary work and ended up disclosing her bank account number. The women worry that the digital world can be dangerous, and it is easy to be tricked.
The second concern is the difficulty of utilizing digital technology skills, especially for those with a lower level of education. Women who lack technical knowledge are concerned that they may not be able to take advantage of the opportunities presented by the digital economy.
Organizing and forming cooperatives in Hong Kong can be a challenging endeavor, but it is also incredibly important and meaningful. Cooperatives offer an alternative path for these vulnerable women to develop themselves. It is also a way for the women to come together and support one another. In this rapidly changing era, where digital technology is advancing at a breakneck pace, it is crucial to support women and cooperatives in Hong Kong. This support can take many forms, such as providing suggestions, sharing experiences of organizing cooperatives from other places, making donations, and more. By working together, we can create a brighter future for grassroots women and cooperatives in Hong Kong.