Advancements in Data Collectives and Data Commons: A Community Assembly (April 5)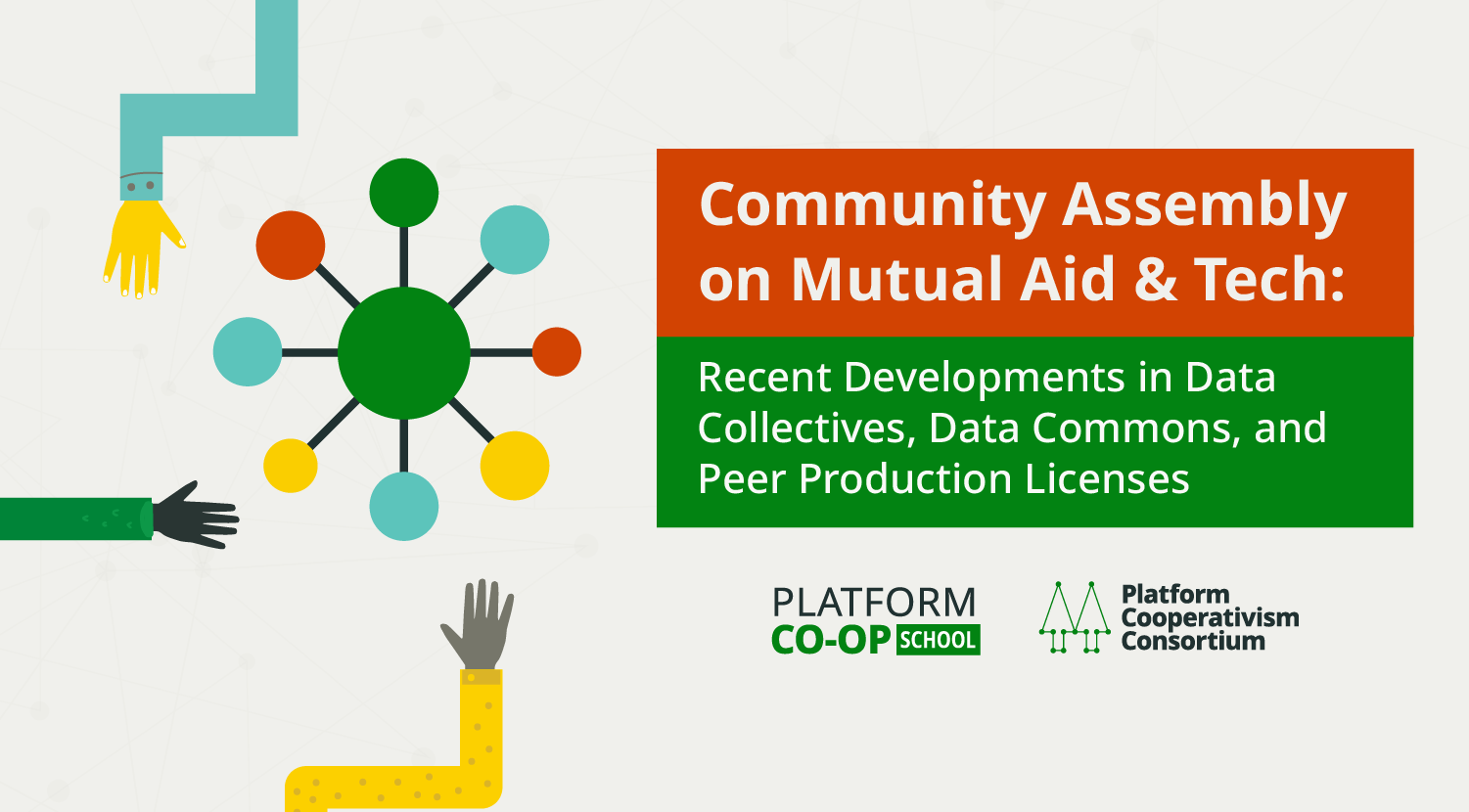 Participate in the upcoming community assembly to share novel approaches to data management, such as data collectives, with the aim of establishing a digital commons. Share best practices, advance your network, make friends, and identify future projects. Join us to present on case studies, technical aspects (e.g., peer production licenses), or governance.
This is a Community Assembly on Mutual Aid & Tech, convened by the PCC Solidarity Collaboratory, as part of Platform Co-op School 2023.
Apr 5th, 12.10 pm — 2 pm EDT.