Open Call for Applications for the 2023-2024 ICDE Fellowship Program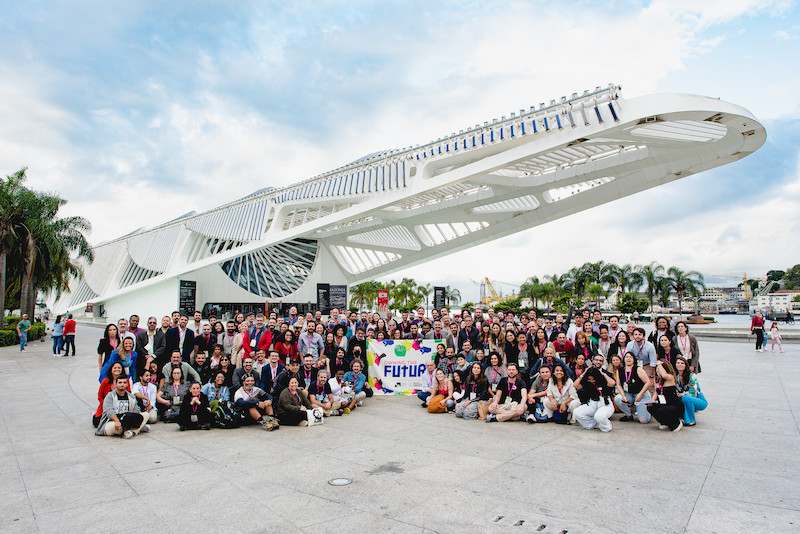 Applications are now closed.
The New School's Institute for the Cooperative Digital Economy is seeking applications for its 2023/2024 cohort of Fellows that will focus on the nexus of the climate crisis, the digital economy, and cooperatives. The non-residential Fellowship program, now in its third cohort, is accessible to activists and academics (often Ph.D. students) from a wide range of disciplines and backgrounds, including economics, sociology, political science, anthropology, business, labor studies, and others.
The Institute is also seeking two artists to join the Fellowship cohort and use their creative practices to investigate the nexus of art, environmental justice, and cooperatives.

The Fellowship program will run for one year, beginning on March 15, 2023. This Fellowship program does not offer a monthly stipend. However, successful applicants will receive a one-time payment of $2,000 to be used towards expenses related to travel to the next conference, likely in India. The Institute is committed to building a diverse and inclusive global community and actively solicits Fellowship applications from individuals who can enrich the cohort's diversity.

About the Platform Cooperativism Consortium (PCC)
The PCC is a hub for organizations seeking to launch, grow, or convert to platform cooperatives. We coordinate the global development of the cooperative digital ecosystem through movement-building, policy development, resource-sharing, and education initiatives. The Consortium maintains a sizable network of partners and sister organizations in a large number of countries. PCC stages an annual conference that has previously been held in Rio de Janeiro, New York City, Hong Kong, and Berlin.

PCC's Resource Library, designed for practitioners and researchers interested in the cooperative digital economy, contains thousands of articles, books, videos, and other resources. Our Directory of the Cooperative Digital Economy features hundreds of active projects within the cooperative digital economy. To learn more about our principles, you can watch this 12-minute talk, in which we discuss our work.
About the Institute for the Cooperative Digital Economy (ICDE)
Founded in 2019, the ICDE is based at The New School, a progressive university in New York City. The Institute is the research division of the PCC. Through its research and Fellowship program, the institute investigates business models and strategies that encourage cooperative ownership and democratic governance in the digital economy.

The work of the ICDE is particularly urgent given the rapid changes occurring in the digital economy. Advances in artificial intelligence, automation, and data processing are shifting responsibilities from workers to machines. It is essential to understand and address these disruptions in order to navigate the challenges they present and create a fair future of work. To navigate these disruptions, we need research that imagines, builds, and explores new visions of fair work. One potential solution is the adoption of cooperative principles in the digital economy.

The cooperative digital economy is an under-researched area in the fields of anthropology, political science, sociology, history, and economics. This emerging field is closely linked with labor studies and cooperative studies. In business schools, this field of study is situated in the areas of finance, entrepreneurship, and organizational studies. In law schools, the pertinent areas are governance and corporate structure.

The Institute for Cooperative Digital Economy is committed to filling these research gaps by providing platform cooperatives with applied and theoretical knowledge, education, and policy analysis. We are dedicated to building a fair future of work based on relevant research and imaginative proposals. Our goal is to create a body of knowledge that advances platform ownership and democratic governance for both workers and all internet users.
The Institute for the Cooperative Digital Economy (ICDE) has made significant contributions to the field of Cooperative and Labor Studies, among others, through reports and research sprints conducted by our Fellows in 2021 and 2022. Our work has had a notable influence on the policy thinking and vision of major political parties in several countries. A policy paper showcases our approach to municipal policy. Our current Fellows, Affiliated Researchers, Faculty, and members of the PCC Council of Advisors bring a wealth of knowledge and expertise to the ICDE, enriching the intellectual life of the institute. More information about the ongoing work of our Fellows can be found on our blog.
Opportunity Knocking
Our Institute is far more than an academic institution, and the PCC is much more than a consortium. In a supportive environment, the 2023-2024 Fellowship cohort will bring together Ph.D. researchers, cooperators, creative thinkers, and artists. We're here to assist you in reaching your goals. We are a large community, and becoming a Fellow allows you to play an active role in the activities within this ecosystem – from programming to pop-up courses or workshops. You become part of our community, which provides access to affiliated faculty and centers at The New School, former Fellows, PCC Council of Advisor members, hundreds of former PCC conference speakers, and platform co-op pioneers from around the world.
This Fellowship includes monthly online gatherings, contribution to the annual PCC conference, and other opportunities to connect with our global network of researchers and coopreneurs.
The (Not So) Fine Print: What We Expect of You
The Institute for Cooperative Digital Economy has certain expectations for its Fellows, which may vary based on the individual's specific interests and objectives. In general, the main expectation for Fellows is the creation of a public-facing output in their area of practice or research. The Institute is dedicated to supporting Fellows in achieving their goals.

In 2023/2024, this could be a report that investigates issues such as environmental justice, the climate crisis, and platform cooperatives. Other possible outputs for Fellows might include blog essays, events, or newspaper articles. Fellows should state in their application which output they intend to produce.

This year, we are also offering two Fellowships specifically for artists, who can contribute to the Fellowship cohort through a variety of artistic outputs.

Fellows are also expected to present in person at the annual Platform Cooperativism Consortium conference, which will be held in India from November 4-6, 2023 (dates to be confirmed). In addition, Fellows are expected to attend one monthly online gathering, during which they will present their work and participate in discussions with their peers. On June 7th, they'll introduce themselves to the public as part of an online "theory jam session."
You Pick a Topic!
For the 2023-2024 cohort, the following topics are of interest.
Examining the role of platform cooperatives in addressing climate change, including research on the potential for platform cooperatives to drive sustainability and support community-led initiatives.
Developing policy recommendations for governments and institutions looking to incorporate platform cooperatives into their climate strategies.
Rethinking current discussions about the digital cooperative economy in the context of addressing climate change by drawing on the work of historical figures and theorists, including Robert Owen, Charles Fourier, and W.E.B. DuBois.
Exploring ways for communities, preferably cooperatives, to develop their own data commons and regain control over their data as part of a strategy to mitigate and adapt to climate change.
Examining the digital cooperative economy at the municipal level in various regions around the world, including but not limited to California, Kerala, Italy, Catalonia and the Basque Country (both Spain), and Brazil, with a focus on the role of cooperatives in addressing climate change.
The potential for platform cooperatives to put the United Nations' Sustainable Development Goals into action, with a focus on feminist and queer economics, and environmental sustainability.
Ready to Apply? Here's What You Need to Know First.
ICDE will cover travel costs and hotel accommodations for the conference in India up to two thousand dollars. Please note that we cannot be responsible for visa costs if you are traveling to India for the conference. Fellows are required to accurately report and pay taxes on their stipends.

Ready to apply? Please watch this space in December 2023 and January 2024.

For any questions or inquiries about the Fellowship program, please contact the Institute for the Cooperative Digital Economy at pcc@newschool.edu.
Important Dates
January 5th to 31st: Applications are accepted
February 1st to 10th: Applications are reviewed on a rolling basis by our team and PCC Council of Advisors, and finalists are selected
February 16th to 28th: Interviews of finalists are conducted
March 3rd: Offers are extended to successful finalists
March 6th: Selected Fellows confirm their acceptance and are onboarded shortly thereafter.