Kerala Plans to Launch 4,000 Platform Co-ops to Upskill Unemployed Youth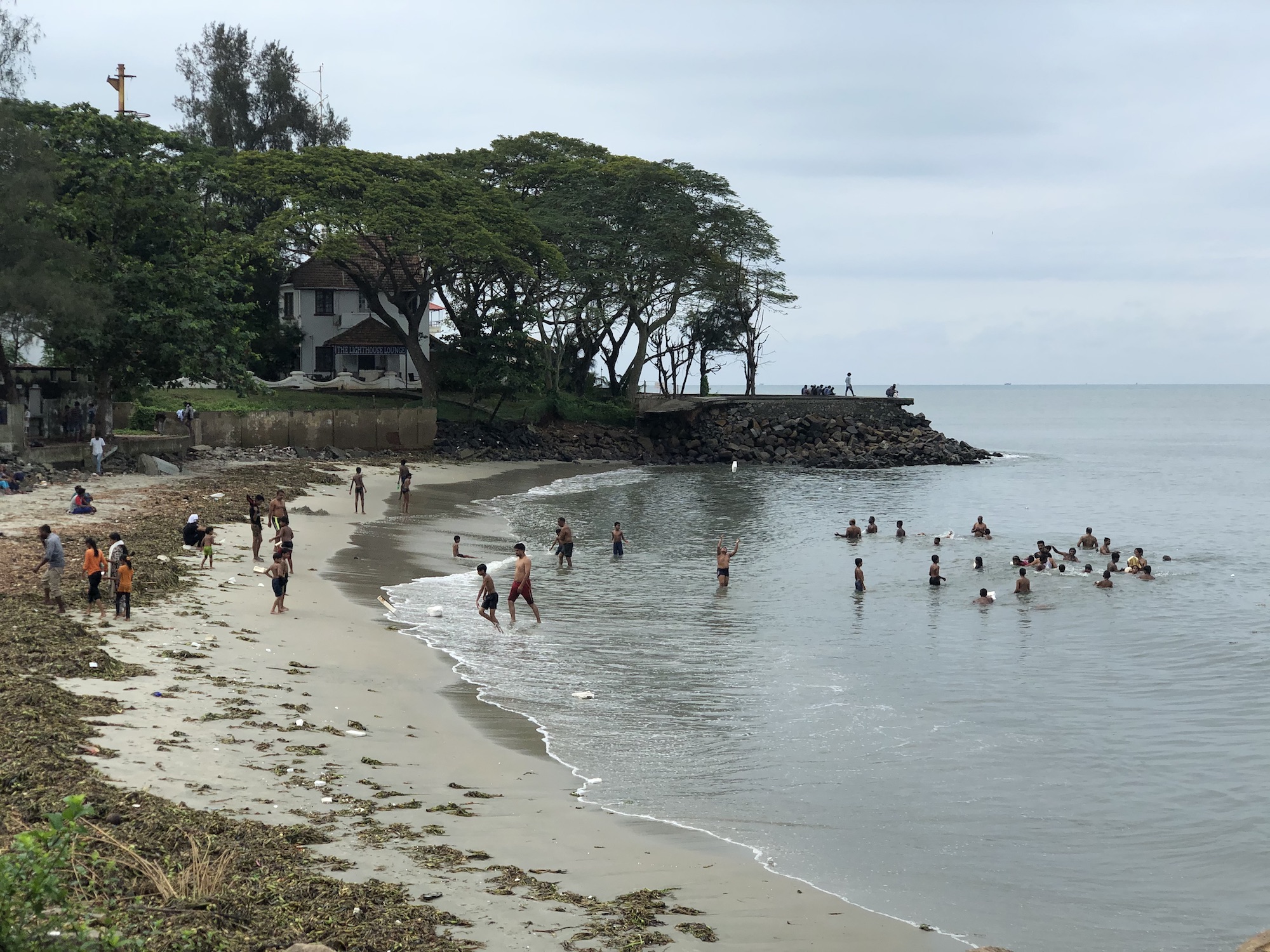 God's own country Kerala, one of the most beautiful states in the southern part of India, holds the attention of globetrotters with its popular hill stations, magnificent backwaters, coconut trees, sprawling and lush tea estates, azure Arabian sea, pristine hamlets, arts & culture, and much more! With an area which is roughly the size of Switzerland, it is home to around 3.5% of India's 1.38 billion population. In May 2021, the people of Kerala re-elected an incumbent government to office in the State after 44 years, reaffirming their confidence in the governance and ensuring continuity in policy. The preceding years were unprecedented in many ways! There were extreme weather events: cyclone Ockhi in 2017, and extreme rainfall events followed by floods and mudslides in 2018 and 2019. There was an outbreak of Nipah virus disease in two districts of the State in 2018. And in Kerala as elsewhere, the crisis associated with the Covid-19 pandemic unsettled the society and economy as never before.
The Government of Kerala has created an innovative program to combat unemployment by employing educated but unemployed people. The services and support provided includes job training, placement assistance, financial counseling which results in many successful outcomes for participants as they find work or start their own businesses! The Comprehensive Programme for Employment of the Educated Unemployed in Kerala, a program which was launched in October 2021, also highlights the potential of platform cooperatives to facilitate a more equitable relationship between platforms and providers. Their long-term strategy calls for the formation of 4,000 platform cooperatives. A paper released by Kerala Development and Innovation Strategic Council in 2021 highlights the potential of platform cooperatives to facilitate a more equitable relationship between platforms and providers.
The Kerala Knowledge Economy Mission (KKEM), positioned as a 2nd level organization that represents a number of organizations, aims to cater to upskilling, gainful employment generation, and work and benefits management. Other significant changes are being brought about by the KKEM. Managing the demand and supply sides of increasingly platformed labor, as well as creating a policy environment that supports gig worker cooperatives, are among them.
In the case of knowledge workers, the Indian state of Kerala stresses how important it is for them to organize themselves into platform cooperatives and other employee-owned groups so that they can get jobs directly from employers and not through middlemen like aggregator platforms. Most people think that "solidarity-driven" platform cooperatives in the sharing economy will connect producers at the bottom of the pyramid with the missing market, protecting them from exploitation and hardship and making them less vulnerable.
Platform cooperatives, according to Platform Cooperativism Consortium, are "businesses that sell goods or services primarily through a website, mobile app, or protocol. They include blockchain-based, distributed cooperatives and social media cooperatives with multiple stakeholders: platforms owned by user and workers alike.
While not all are or can be incorporated as cooperatives, they are rooted in the seven principles of cooperatives — (1) voluntary and open membership, (2) democratic member control, (3) member economic participation, (4) autonomy and independence, (5) education, training, and information, (6) cooperation among cooperatives, and (7) concern for the community.

They seek to change the technological heart of the sharing economy and put it to work under a community ownership model, foster solidarity, and reframe efficiency and innovation for the economic or financial benefit of the many rather than a few capitalists, based on the seven principles.
Platform cooperatives' tenets strike a balance between the access economy (peer-to-peer-based sharing), the community-based economy (an economic system that promotes local exchange), and the platform economy. They have the potential to transform community, cultural, ecological, and economic resilience during and after a pandemic. However, aligning the value proposition with member participation is critical to the development and sustainability of platform cooperatives. The creation and delivery of value should be distinct from a platform capitalist seeking to maximize the financial value they can get from "data."
Digital disruption has significantly impacted economic activities ranging from production, trading, distribution and consumption. The fast-changing conduct of businesses has shaped firms' capabilities at the micro-level and contributed to industry effectiveness at the macro level. The pace of digital adoption increased in the pandemic era, leading to significant value creation.
Large digital platforms represent exploitative and anti-competitive practices, facilitated by a concentration of business intelligence (insights from collected data), network effects, and unequal distribution of generated value. Due to markets' narrow focus on investor-led business models, Kerala's cooperative platform models based on participation and equality are developing slowly. The Government of Kerala has emphasized the potential of cooperative models to mitigate scale and intelligence asymmetry issues in productive sectors such as agriculture, livestock, and fishery. The industries base in Kerala comprises mainly of medium, small, and micro sector. Platform cooperatives are expected to help groups realize the benefits of digital transformation while minimizing the harms associated with traditional platforms by combining features of data collectivism with new legal and economic models of organization.
It is seen that while aggregator platforms provide sufficient scale to the operations, they take disproportionally high margins (30%-40%) in many transactions which is leading to social security issues in the digital economy. From the point of sustainability, there is a need to check this rent seeking behaviour of digital intermediaries. As a result, in addition to the social security benefits provided to employees who work on the knowledge exchange platform, there is also a requirement to form other employee groups such as innovation collectives and platform cooperatives that can organize themselves to ensure that jobs are sourced directly from employers without the use of intermediaries such as aggregator platforms. KKEM will encourage the formation of such platform cooperatives as part of its long-term strategy.
The likes of Prof. Laura D'Andrea Tyson and Mr. Sarthak Choudhury have talked about how gig workers are not protected and how they are taken advantage of. Platform cooperatives – or gig platforms owned by bodies with the structure of traditional cooperatives – attempt to reduce exploitation of gig workers who face unequal power dynamics and bargaining terms. Unlike the current venture-backed model, this organizational structure allows workers to own and control the platforms' operations and potentially, the intellectual property of the software.
The concept is gaining popularity as a solution to labor exploitation in platformed economies. KKEM intends to establish platform cooperatives using a community shares-based investment model. In addition to providing initial paid-up capital and monetary assistance, it will need to create administrative support and a cooperative regulatory environment.

Challenges
To solve the problem of building up local resources and skills, all stakeholders of the gig economy need to work together to produce knowledge and design solutions. The way forward is not through heroic actions but through building ecosystems. Kerala's strength is its progressive tradition of encouraging people to work together. Kerala has tried to give people the power to plan for themselves at the local level. But it doesn't have much experience using cooperatives as a way to deliver existing and new safety nets and social security measures.

How does the government of the state plan to link these parts of the current ecosystem to the improvement of the knowledge economy? How can the state government encourage these strengths to help build the knowledge economy? The cooperative model needs to be positioned as a viable business structure for both new and existing domains that have the potential to become platforms. The government needs to come up with a plan to get entrepreneurs and young people who want to make a difference interested in platform cooperatives. Even though they can be seen as aggregators for the supply side, they should also be used to help their members improve their skills, since the knowledge economy is fueled by human capital, which needs to be updated all the time.
There are also climate change-related obstacles that necessitate distributed but networked disaster management capabilities. Health and environmental issues necessitate that the knowledge economy contribute to the resilience demonstrated during the COVID-19 pandemic. The skills and capabilities of information and communication technology (ICT) must be utilized for disaster management and climate risk reduction. Can Kerala leverage its ICT skills and competencies to develop distinctive strengths and become a knowledge and capability source? Can we establish a platform economy for the purpose of providing agricultural and climate risk reduction services? The knowledge economy must be integrated with the processes of human resource management and the evolution of the role and contribution of local self-governments.
The Way Forward for Kerala's Knowledge Economy
Kerala's strong local self-governments can make it possible for social cooperatives to grow and help create a circular economy. Building the nodes of a networked system of group businesses is also the key to building basic infrastructure for everyone and a platform economy that helps people.
Platform cooperatives should collaborate with cloud services and data analytics firms and redefine the value creation, value capture, and value proposition for local economies. They should value digital privacy and data access rights and repurpose or combine the data with other assets for diversification purposes. In a community-based economy, they must take advantage of economies of scale and scope by leveraging their co-opted technology backbone for more effective database marketing and other business decisions. Finally, the government should promote a thriving network of platform cooperatives for producers and consumers by fostering an enabling environment.
Kerala shouldn't be controlled by companies like Uber, Ola, Airbnb, Monsanto, Bayer, etc. But private parties could take part and help if they followed the rules of the game, which would be set by the government. People have used and abused the idea of "innovation" to describe the direction of development, as well as the ideas of "knowledge economy" and "knowledge society." Broad-based employment platforms like the KKEM are good for everyone involved. But for this kind of technological innovation to work, it needs to be designed in a way that takes into account the needs of all of Kerala's unemployed people.

The ICDE, in collaboration with the PCC network, will support the Kerala Development Innovation Strategy Council's mission to transform Kerala into a knowledge economy. The goal will be to encourage the formation of collectives and platform cooperatives in order to increase the total contribution of cooperatives to the KKEM. The ICDE will join forces with the Kerala Knowledge Economy Mission to strengthen and accelerate their strategy to organize gig workers, existing collectives, youth, and other skilled workers through platform cooperatives while advocating for their autonomy after the startup phase.