ICDE Research Fellows Presentation (Mar 1)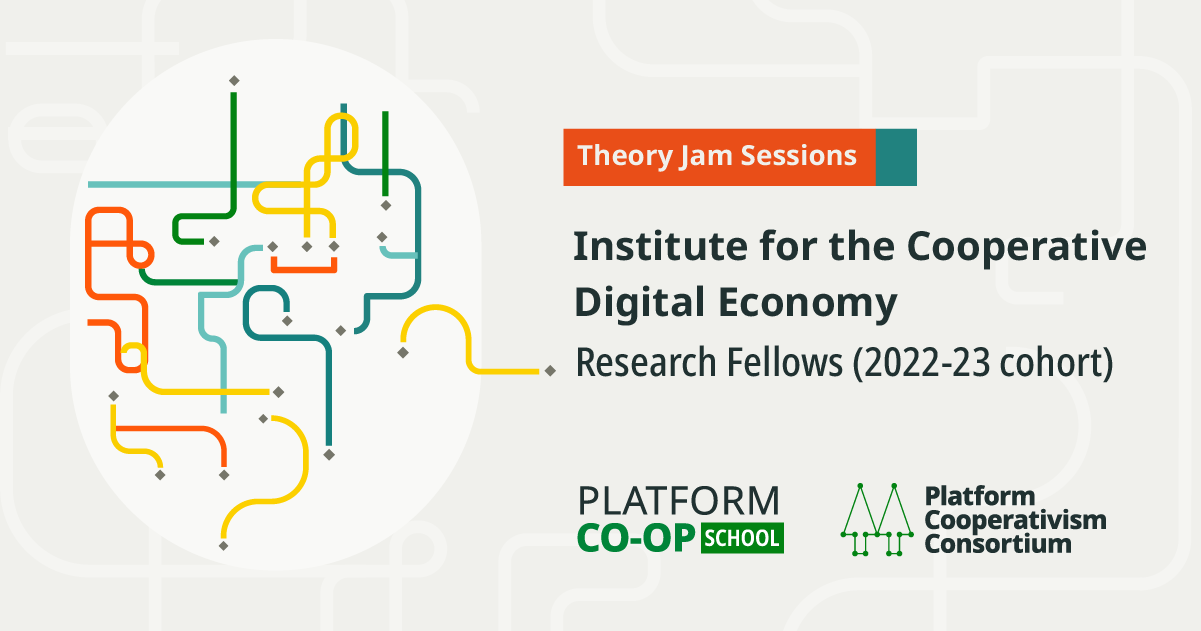 Join us to celebrate the reports of our ICDE Research Fellows, and hear from them. The Fellows have focused on topics such as distributed technologies, data stewardship, and investigating how municipalities can support platform co-ops and use technology in ways that adhere to cooperative principles, among others.
Date/Time: Wednesday, Mar 1st, 12.10 pm — 2 pm EST.
We will hear from :
Philemon Poux on "DAOs and Platform Cooperatives: Lessons from the Commons;"
Katya Abazajian on "State and Local Policy Foundations for Data Cooperatives in the San Francisco Bay Area;"
Sain Milena Lopez Perez on the feasibility of cooperative platforms within the Mondragon Ecosystem;
Jad Esber on "Walking backwards into a more cooperative digital future;"
Pietro Ghirlanda on "Lessons From Italy: The Italian Platform Cooperative Ecosystem and the Role of Municipal Institutions;"
Denise Kasparian on "How Do Platform Co-ops Work? Lessons from Argentina;" and
Sadev Parikh on "Platform Cooperative Policy in America: Lessons from History and the Way Forward."
Participants are encouraged to ask questions and engage in discussions with the Fellows. We believe that this Theory Jam Session will be a great opportunity to learn about cooperative principles and how they can be applied to various fields.
Let us come together to envision a more cooperative research culture. We look forward to seeing you all there!
This is a Theory Jam Session, as part of Platform Co-op School 2023.