Exploring the Opportunities for Platform Cooperatives in India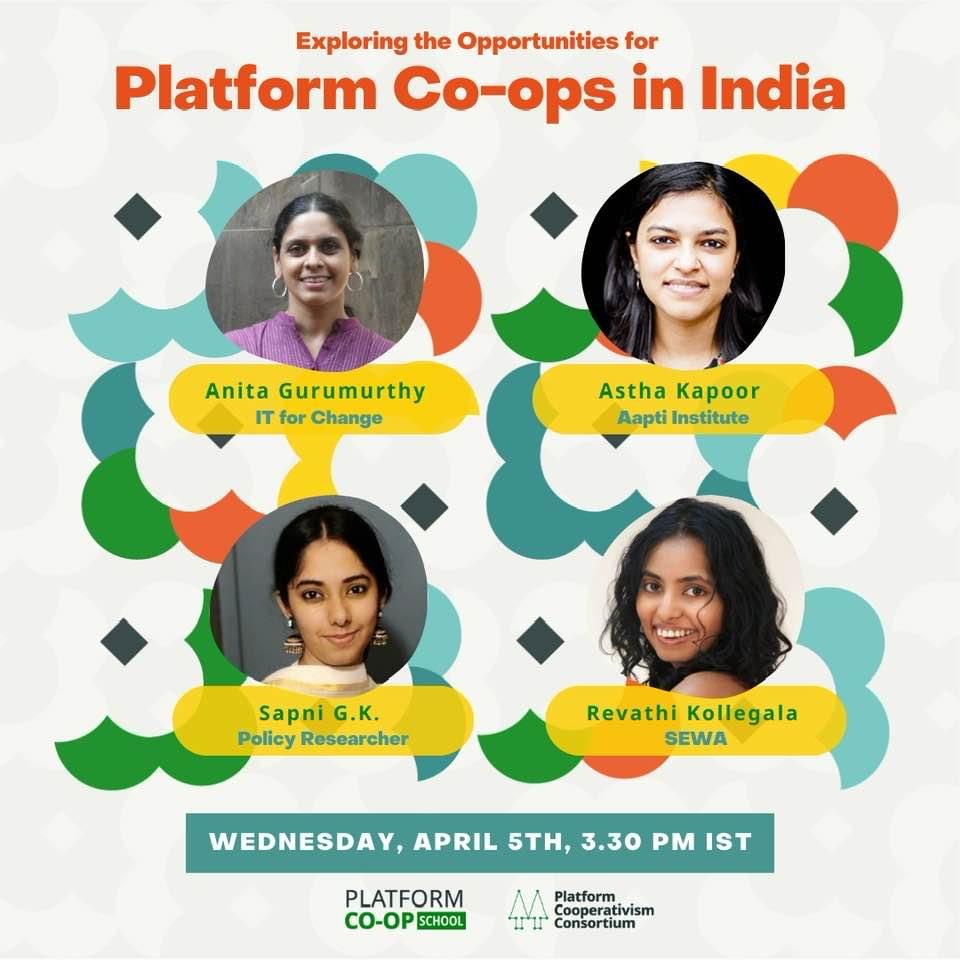 India has been experiencing a rapid increase in privately-held wealth relative to public wealth, together with rising unemployment and inflation, and declining wages and government investment in welfare programs. This has resulted in growing inequality in terms of wealth and income. This trend is being accelerated by the platformization of everyday life, with tech-focused corporations investing in monopolizing markets across the board.
India also has a huge cooperative network, which provides an alternative to capitalist-dominated markets by allowing workers and stakeholders to democratically control their working conditions and enforce the equitable distribution of wealth and income. Here, the cooperatives are concentrated in the agriculture, credit provision, and informal sectors.
However, with increasing platformization, these sectors are undergoing significant changes. From rural land records to agricultural produce markets, from payments to transportation, there are efforts underway to digitize these processes on a massive scale. Within an inequitable economy, the transition to platforms lends itself to reproducing the inequities. Large corporations are vying for government contracts to enforce platformization and starting their own platforms rapidly. At the same time, there are initiatives that aim to channel platformization in a cooperative direction, including platform cooperatives, which provide a democratic alternative to corporate-run digital infrastructure.
This Theory Jam Session will explore the contested terrain of platformization in India, highlighting the work of platform cooperatives and adjacent initiatives charting a democratic, cooperative path for India's digital economy.
This is a Theory Jam Session, as part of Platform Co-op School 2023.
Apr 5th, 3.30 pm Indian ST / 6 pm Philippines ST / 6 am EDT