With Support from the Platform Co-op Development Kit, Refugee Women in Hamburg Organize to Form a New Platform Co-op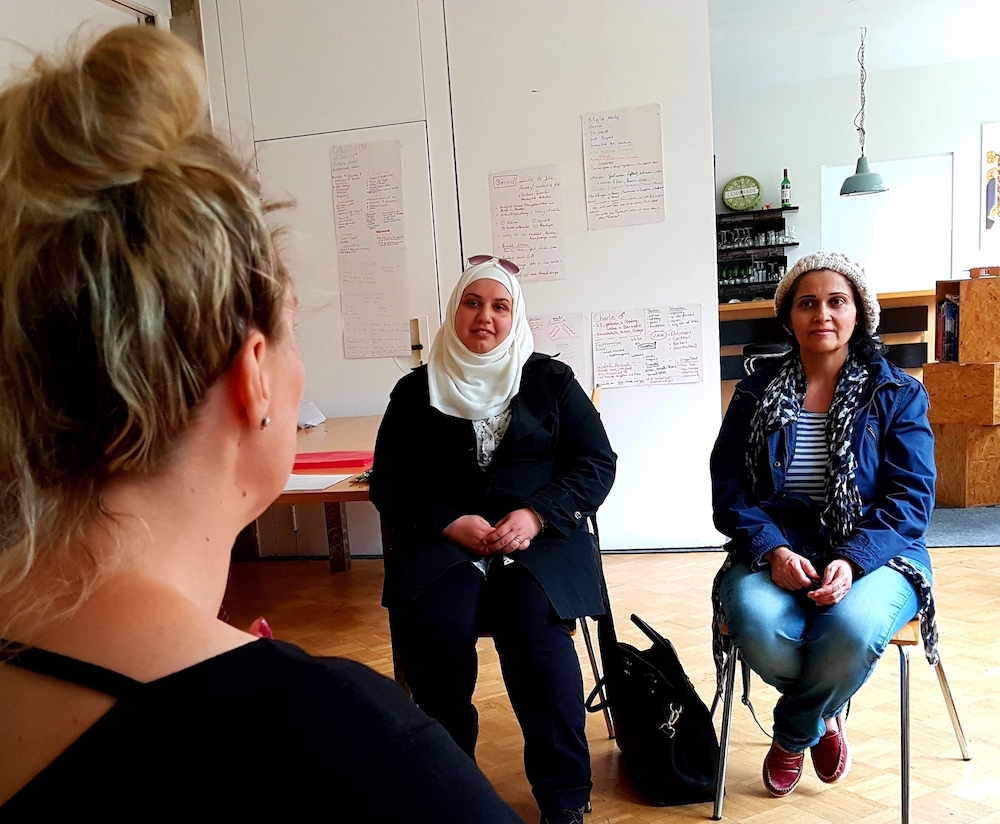 Refugee women in Germany, with the support of cooperative organizers Katharina Hepke and Claudia Henke, are working to form a new platform cooperative called rethink coop. This venture, one of five pilot groups of the Platform Co-op Development Kit, will not only provide equitable and fair paying jobs, but also afford women the time to formally integrate as migrants into Germany.
Over the next year, rethink coop will establish itself first with a small group of women founders who will start and run their own self-organized cooperative. The women will receive professional training that certifies them to work as professionals in the childcare and elder care sectors. Based on the vision and work of this founding group of refugee women, the cooperative can then expand and incorporate other women as workers and grow as a self-determined, collectively owned and operated enterprise. Learn more about the project by watching the video below with cooperative organizer Claudia Henke:
By establishing their own cooperative, refugee women can generate sustainable and fair incomes for themselves. They can develop professional skills within an industry and explore how to build on these skills or to transfer into other, related work sectors. And be utilizing the daycare services themselves, women will have more time to pursue integration courses and German language courses to better integrate into German society. This time will allow them to pursue an array of opportunities, economically, politically, and socially. Additionally, as women will be in-home workers, they can offer their labor services for other in-home needs that can help them generate more income. Finally, the cooperative will be able to support the establishment of similar childcare and elder care centers in refugee women's home-countries by sharing job training skills, resources, and the other means necessary to build a cooperative network of women workers.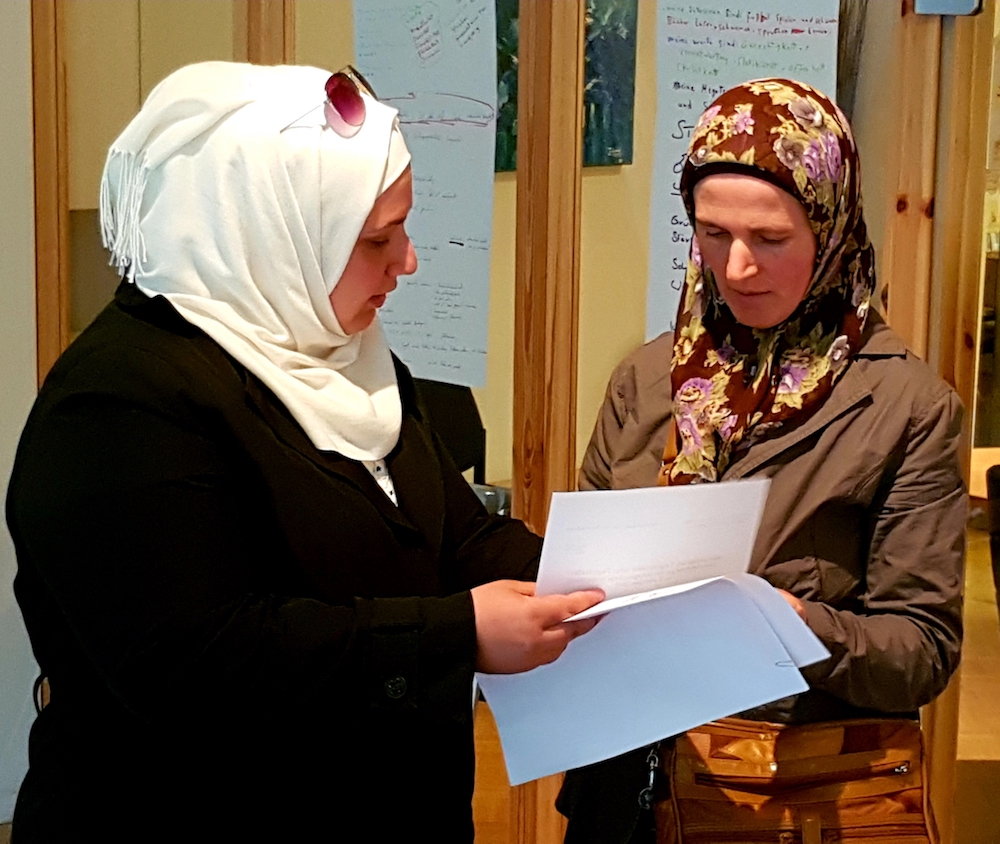 This work addresses a critical and timely need in the Germany labor force, as more than 500,000 refugee women fled to the country between 2012 and 2016. Given the lack of equitable vocational and economic opportunities for women, especially women of color, this cooperative will provide a much needed intervention. By and for refugee women, rethink coop will empower its workers to develop labor skills and create economic opportunity together. And by organizing as a self-directed cooperative, workers can transcend the many barriers to employment that prevent women from obtaining stable work, and redress the various forms of gender discriminations that exist in the labor market.
The Platform Co-op Development Kit is very excited to help organize and support this important cooperative project. Through two site visits this summer by project lead Trebor Scholz, and with the Inclusive Design Research Centre hosting co-design workshops in the near future, this project is poised to make a significant impact in both the child care and elder care sectors in Hamburg.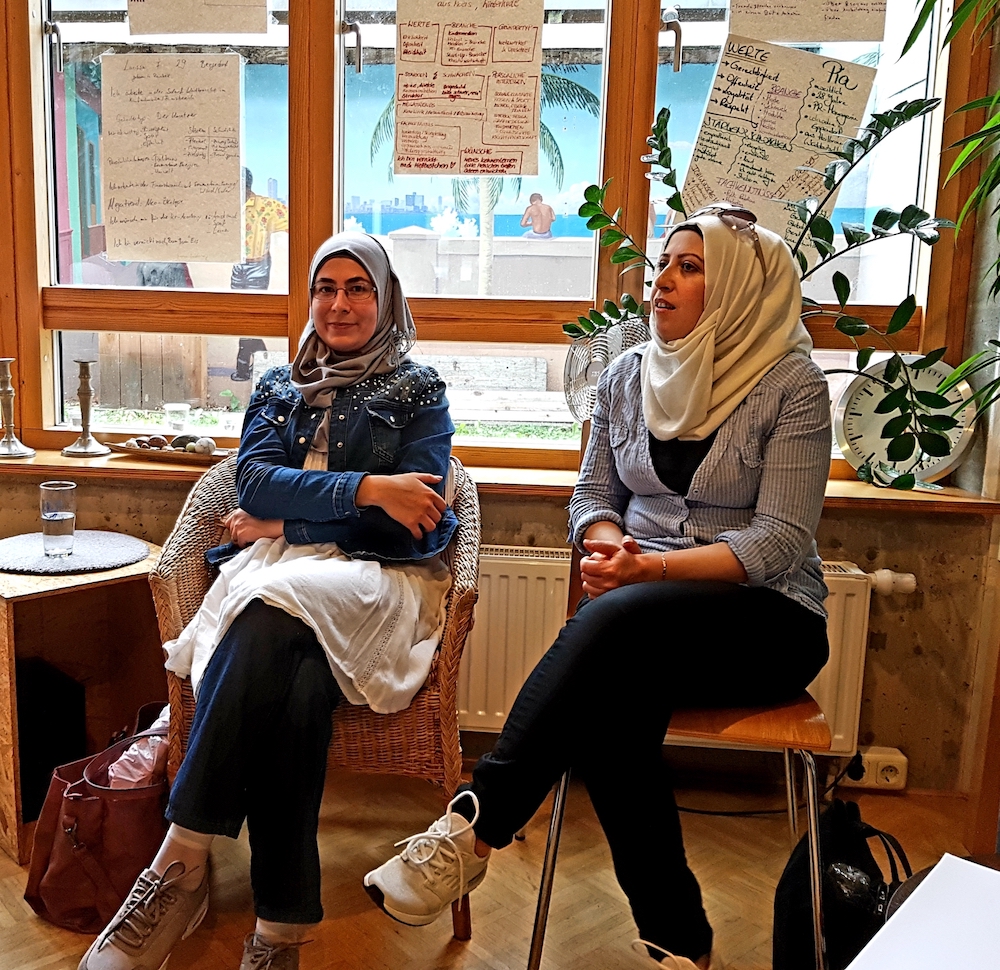 Learn more or consider getting involved in this great work by visiting the rethink coop website, exploring their Facebook page, and watching this short video with a few of the women interested in taking up this work. And check this blog again for more updates as the project progresses.