Researching Worker-Owned Platforms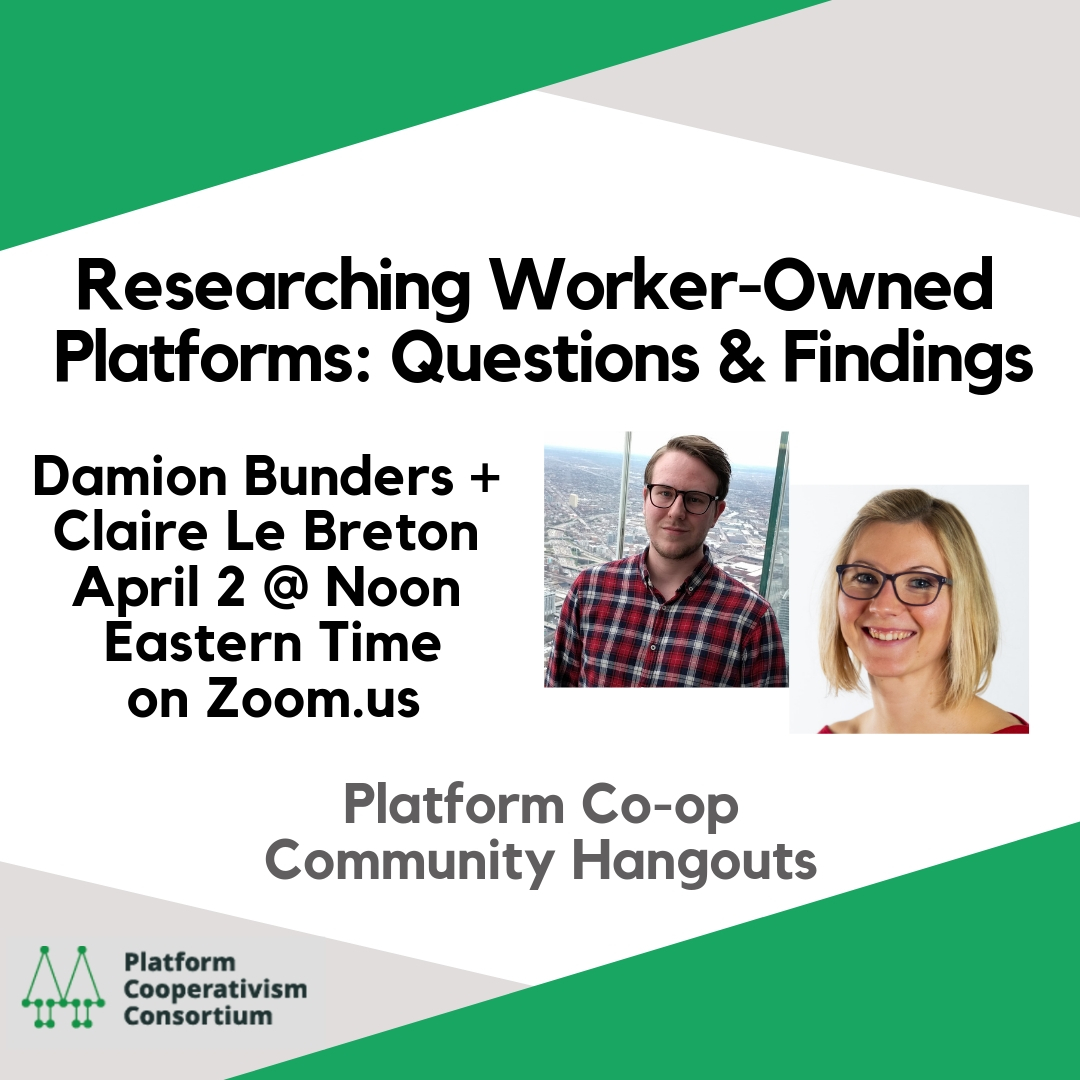 Check-out our most recent community hangout with PhD student Damion Bunders from the Sustainable Cooperation program (SCOOP).
In his project, Damion studies what factors enable the viability of online platform cooperatives and sustain their survival in the long run. He takes an interdisciplinary perspective and combines both quantitative and qualitative methods to investigate if – and under what conditions – platform cooperatives can be viable and scalable alternatives to on the one hand commercial platforms, and on the other hand traditional forms of independent worker organizations.]
Unfortunately, Clare Le Breton could not join us for the call as she was sick, but we look forward to hearing more about her research on another call!
View the full video below, with great questions and answers from callers that joined us: