Platform Co-op Community Hangout: Jack Qiu + Gigi Lo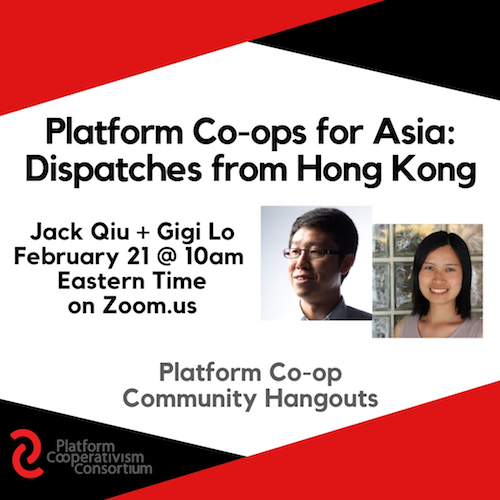 Thanks to Jack Qiu and Gigi Lo for a great community hangout focusing on platform co-ops in Hong Kong!
Explore more of Jack's work on his website here, and checkout the great translation platform Gigi has been working on here.
View the full hangout on YouTube below and post on social media!
Thank you to everyone who joined us for this chat 🙂