Platform Co-op Thought to be a Game Changer in Selma, Alabama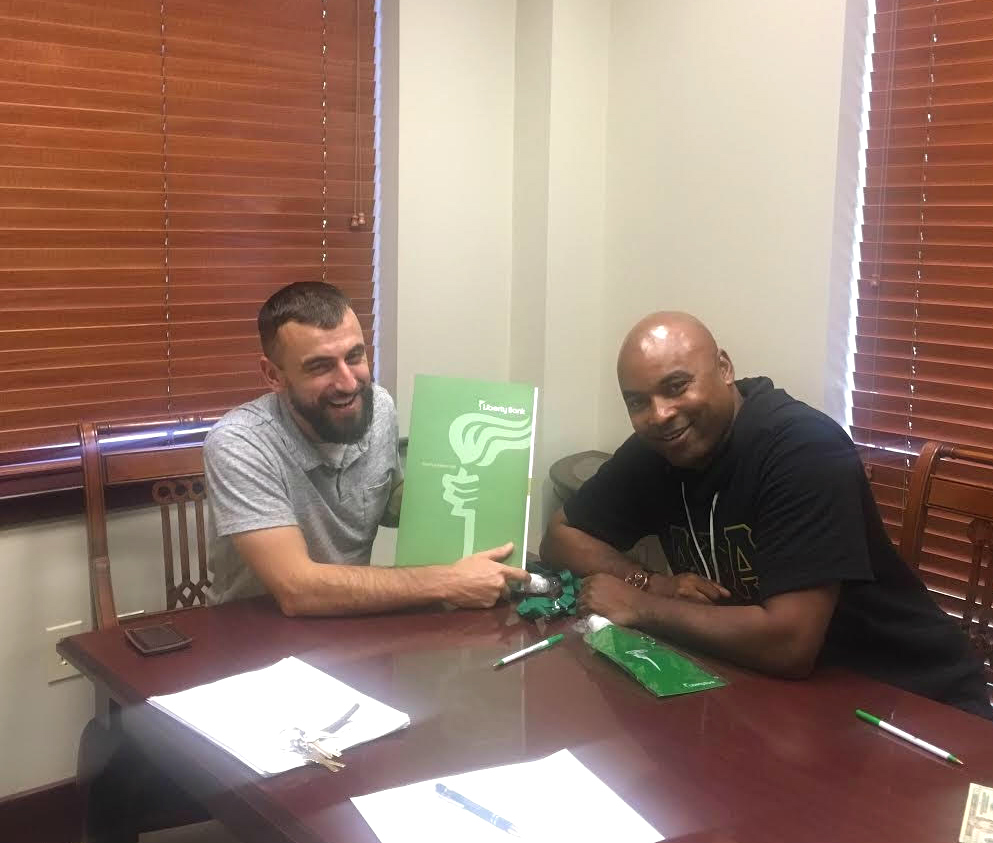 A few years ago, several folks associated with the Selma Center for Nonviolence, Truth & Reconciliation (SCNTR) began thinking about how to build and keep wealth in their community. They wanted to create a new enterprise that was of, by and for Selma residents. As their conversations evolved, Brendan O'Connor, now a staff person at the SCNTR, connected with Selma native Andre Williams at the Bridge Crossing Jubilee, the annual commemoration of the Selma-to-Montgomery March, where both Andre and Brendan were working as food vendors. Andre expressed a strong interest in being a part of building wealth in his community through land-ownership and social entrepreneurship and expressed his common interest in cooperative economics. So Brendan and Andre began to imagine a new type of business owned and operated by workers.
Today, after more than a year and a half of meetings and planning, and by experimenting with various events and products, Brendan and Andre are closer than ever to putting together a full-fledged worker cooperative. Called the Local, Brendan and Andre plan for their enterprise to include some form of community/consumer-ownership, in addition to worker governance and ownership. The Local as an umbrella organization supports two recently incorporated start-ups in Selma: the Local Restaurant and the Local Farm, both cooperatives under Minnesota law, registered to do business in Alabama.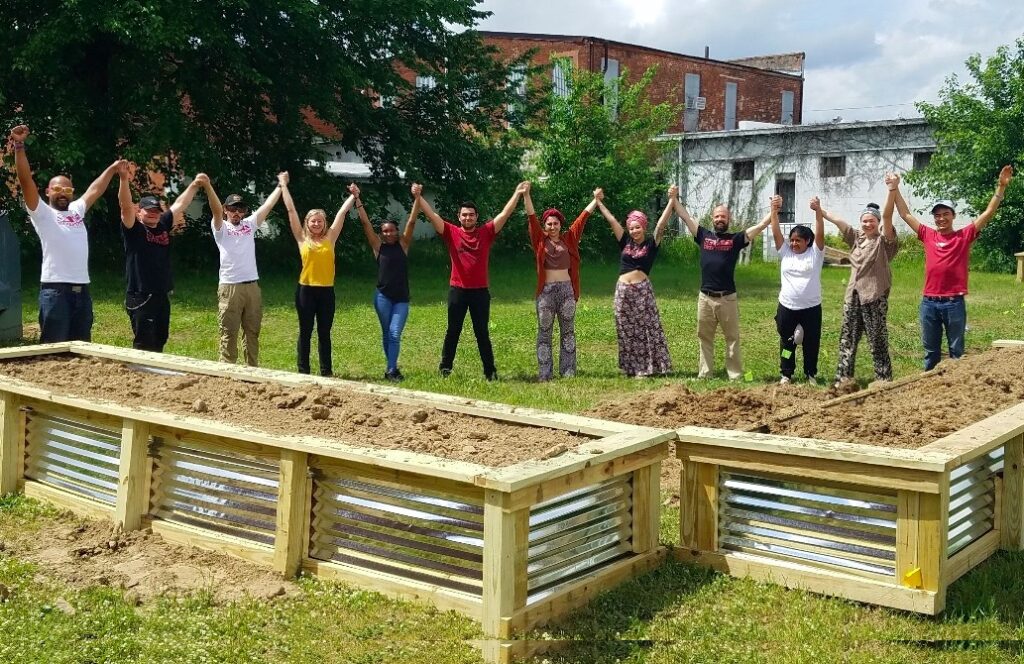 By experimenting with a variety of services — from cooking to planting and processing produce and herbs — the Local has grown slowly but steadily over the past year. One of the group's goals is to set up a brick and mortar restaurant in Selma, in the same building used by the Student Non-violence Coordinating Committee in the 1960s to organize voter registration drives. The Local has also recently launched a partnership with the architecture programs at Tuskegee University and Auburn University to complete renderings of the building, with the hope of raising funds to renovate the space and make it useable.
As progress is made toward that goal, the Local is very interested in launching a platform cooperative to prove the viability of a community-owned and community-operated food delivery app in a smaller city. Trebor Scholz has been in conversation with Andre and Brendan about this project, answering questions and providing as much guidance as possible. Their project is gaining momentum. A platform co-op would also be uniquely suited to make an immediate and important economic impact. While Selma's population is only 19,000, both Brendan and Andre believe a platform co-operative could be a boon for businesses in town by serving both the Local's restaurant project and other restaurants in the area. A platform co-op might also eventually make it easier for residents to buy produce directly from small farmers, and organize other delivery services.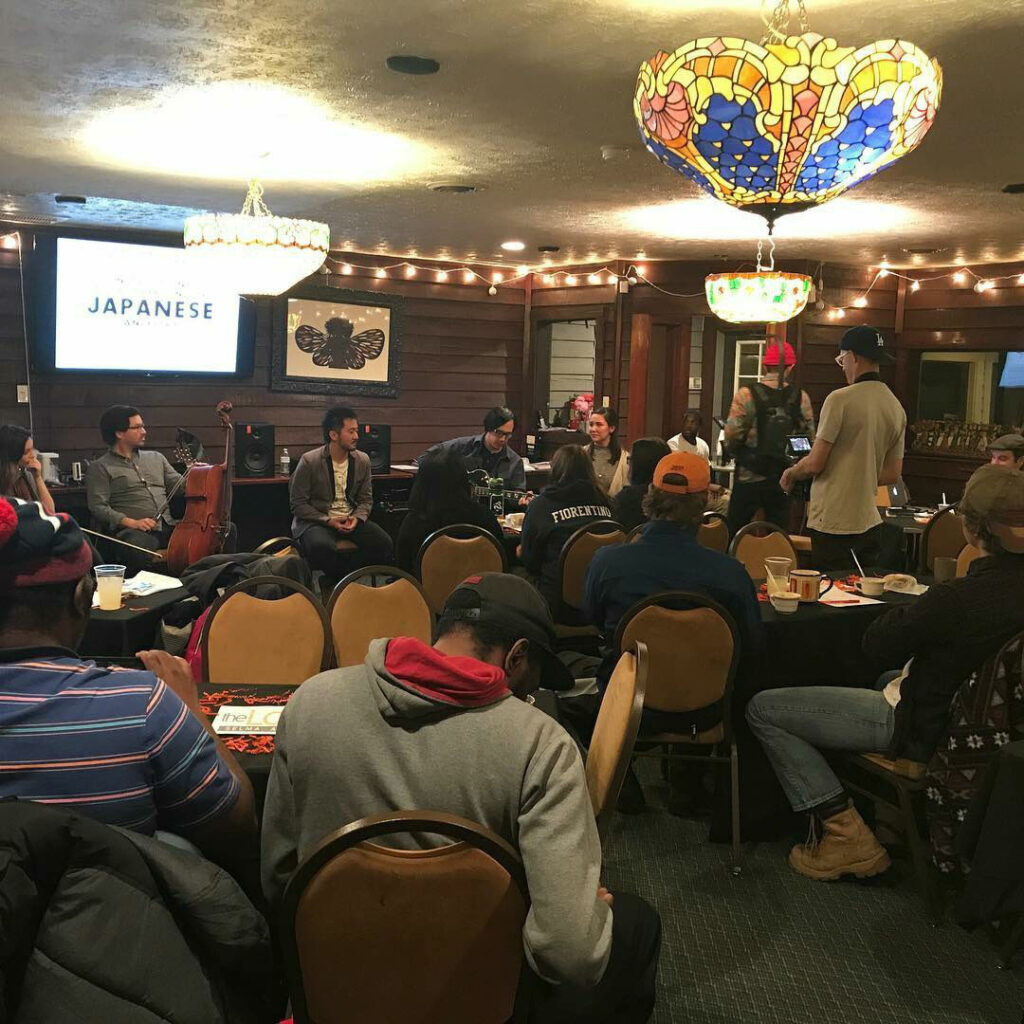 Starting a platform co-operative would not only impact worker-owners, but also the entire region. Very little food is available for delivery in Selma, and there is no app currently in use. The city of Selma and Dallas County are also economically distressed. Local businesses that support the community are increasingly in direct competition with big box industries that don't cycle money back into the region. A cooperative model could help generate new jobs with decent wages and shift the economic landscape of the community.
In addition, by providing quality jobs with good pay, the cooperative could help mitigate the plague of violence that has spread across the city. Early on, Andre saw the need to incorporate technology into the co-ops in any way possible. As they began to explore platform cooperative approaches, the potential became clear. Brendan makes clear that "the development of an app as a part of this larger project for cooperative economics here would be a game-changer."
Looking ahead to 2019, the Local seeks to build on its successes by holding more pop-up events. The group will continue relying on its community garden where it grows produce, and a new gazebo will be built to host outdoor food and drink events. A structural engineer is even beginning assessments of the building that could house the Local's restaurant. In addition, organizers hope to gain the interest of several restaurants across the city to join forces in building a platform co-op delivery app. Brendan, Andre and others have also included a young person and a formerly incarcerated individual in some early work for the co-ops, as they believe a cooperative economy has to prioritize those often left behind in the current economy. The Local is refining its processes for new employees to join as worker-owners. Each day, it builds on small but important successes.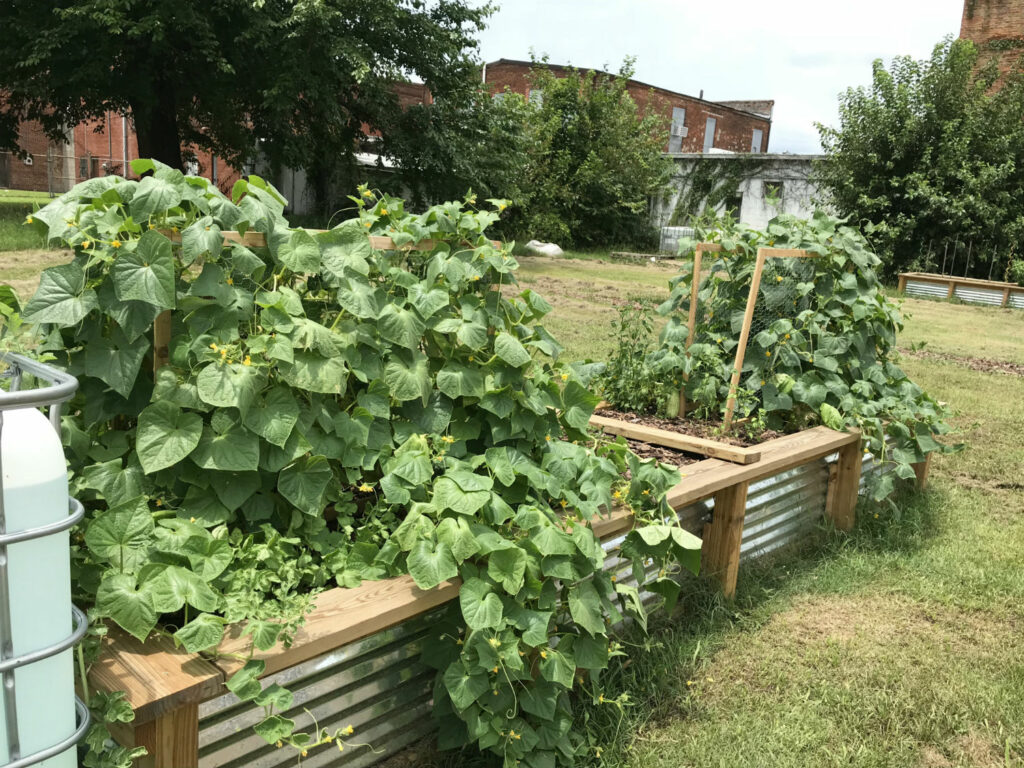 Are you interested in getting involved with Brendan and Andre? Let them know how you can make a concrete contribution to their project by reaching out to them here. They are especially keen to learn about similar examples in which people with less funding for technology can still work with programmers to build platforms that create economic change. And both Andre and Brendan have experience with UX/UI development to add to the building and designing of a potential platform.
Let us know if you can connect the Local to pro bono programmers/developers and/or organizations that may be interested in funding this work, and follow their progress in 2019 on their Facebook page.
The Platform Cooperativism Consortium is proud to learn about their successes, and we wish them the best in the year ahead. Share this post with friends on social media so more people can learn about their awesome work!