Platform Co-op Community Hangout with Micky Metts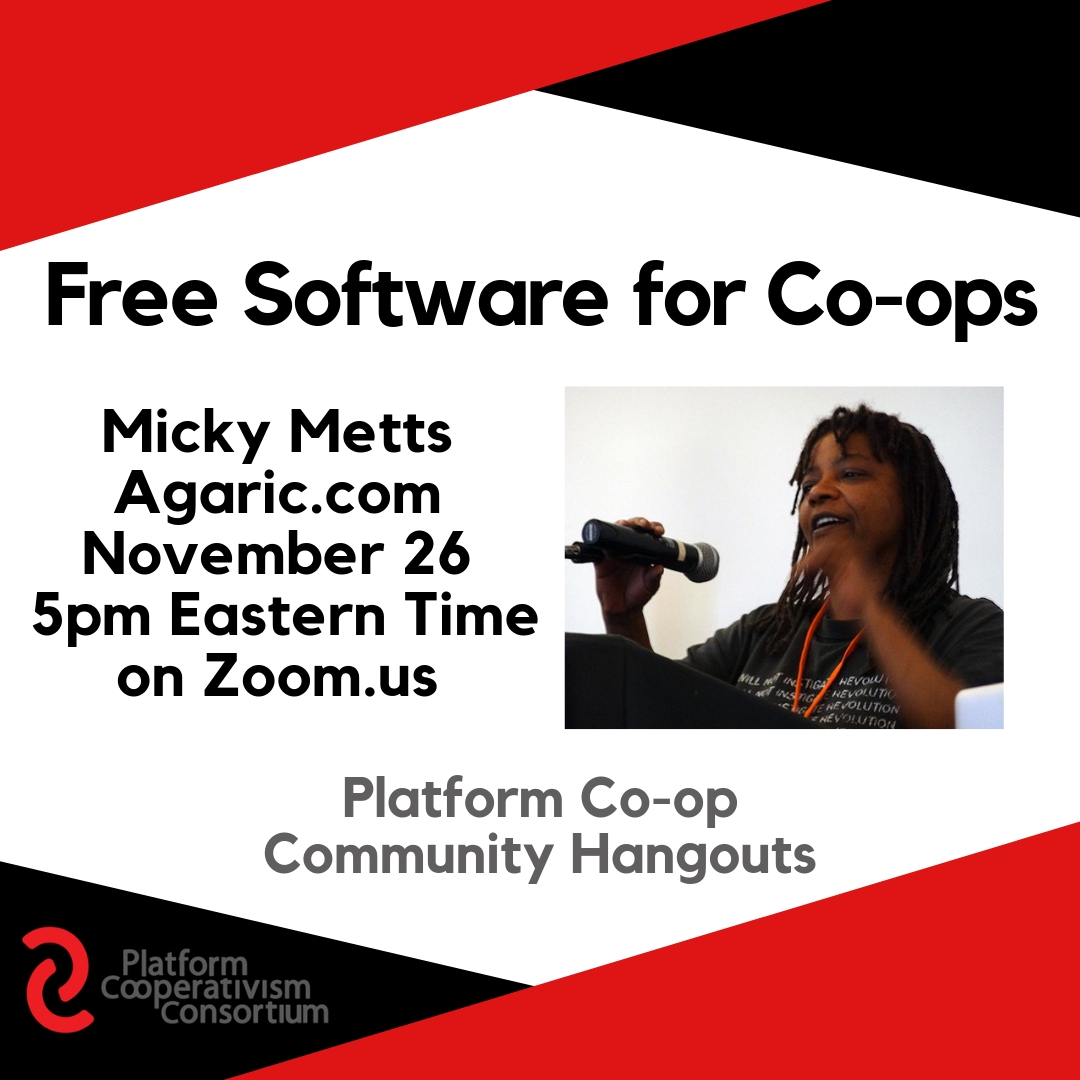 This week the Platform Cooperativism Consortium hosted its second Platform Co-op Community Hangout as part of our ongoing series of discussions with organizers, activists, scholars, entreprenuers and workers focused on building a new digital economy.
We were pleased to host Micky Metts, a member of Agaric, a worker-owned cooperative of web developers. Known as Free Scholar on Twitter, Micky is an activist hacker, industry organizer, public speaker, connector, and cooperative visionary.
Check out the full video below with great questions from our 18+ online participants who joined us from around the world!
And be sure to mark your calendars for our upcoming chat with Nathan Schneider on December 14.