PCC Workshop with Immigrant Worker Advocates in NYC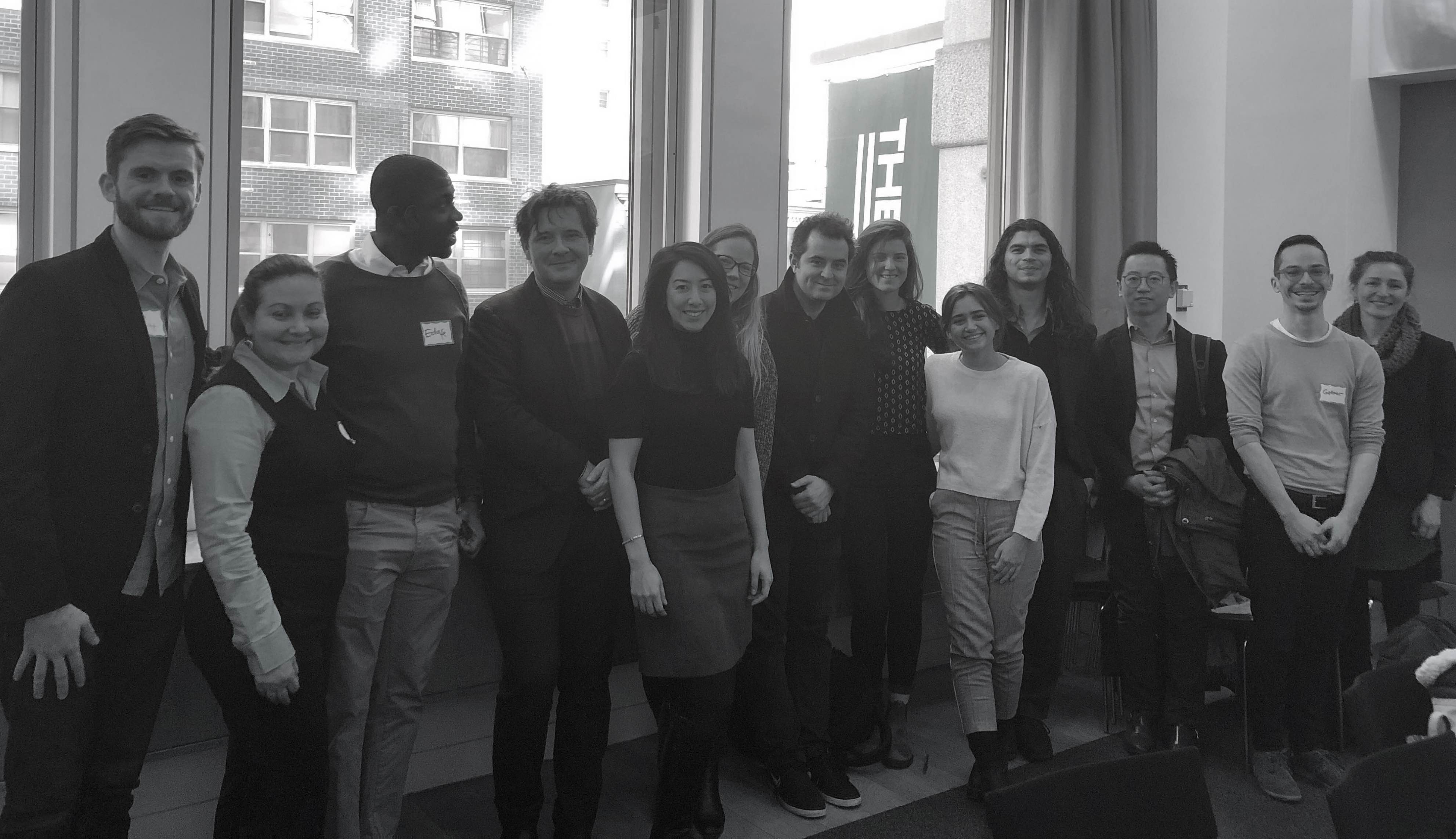 Earlier this month, the Platform Cooperativism Consortium, in conjunction with the Zolberg Institute on Migration and Mobility, hosted a workshop with immigrant and refugee support groups working across New York City. We met with a range of groups, and were excited to have representatives from the Urban Design Forum, the Chinese American Planning Council, Catholic Charities Immigrant Services of NYC, Eat Offbeat Catering, the International Rescue Committee, and the RDJ Refugee Shelter as participants.
Together, we discussed how the Platform Co-op Development Kit could help immigrant and refugee workers in NYC. By formulating an alternative business model for gig work that promotes fair wages, social benefits, and collective ownership and decision-making, platform co-ops can make a key intervention for immigrant and refugee workers. Through our discussions, several groups began thinking about how they could organize their communities into platform co-ops. We brainstormed a range of ideas: from how to organize precarious day laborers, to how to facilitate translation services through a platform, among other ideas.
The PCC looks forward to continuing these conversations with these groups in the near future, to imagine potential collaborations. Many thanks to the Zolberg Institute and all our participants for making this event a great success! And we so appreciate Eat Offbeat, an immigrant run and organized catering company, for donating a great lunch! We highly recommend you checkout their menu for your next event in NYC.