First Platform Co-op Community Hangout with Ela Kagel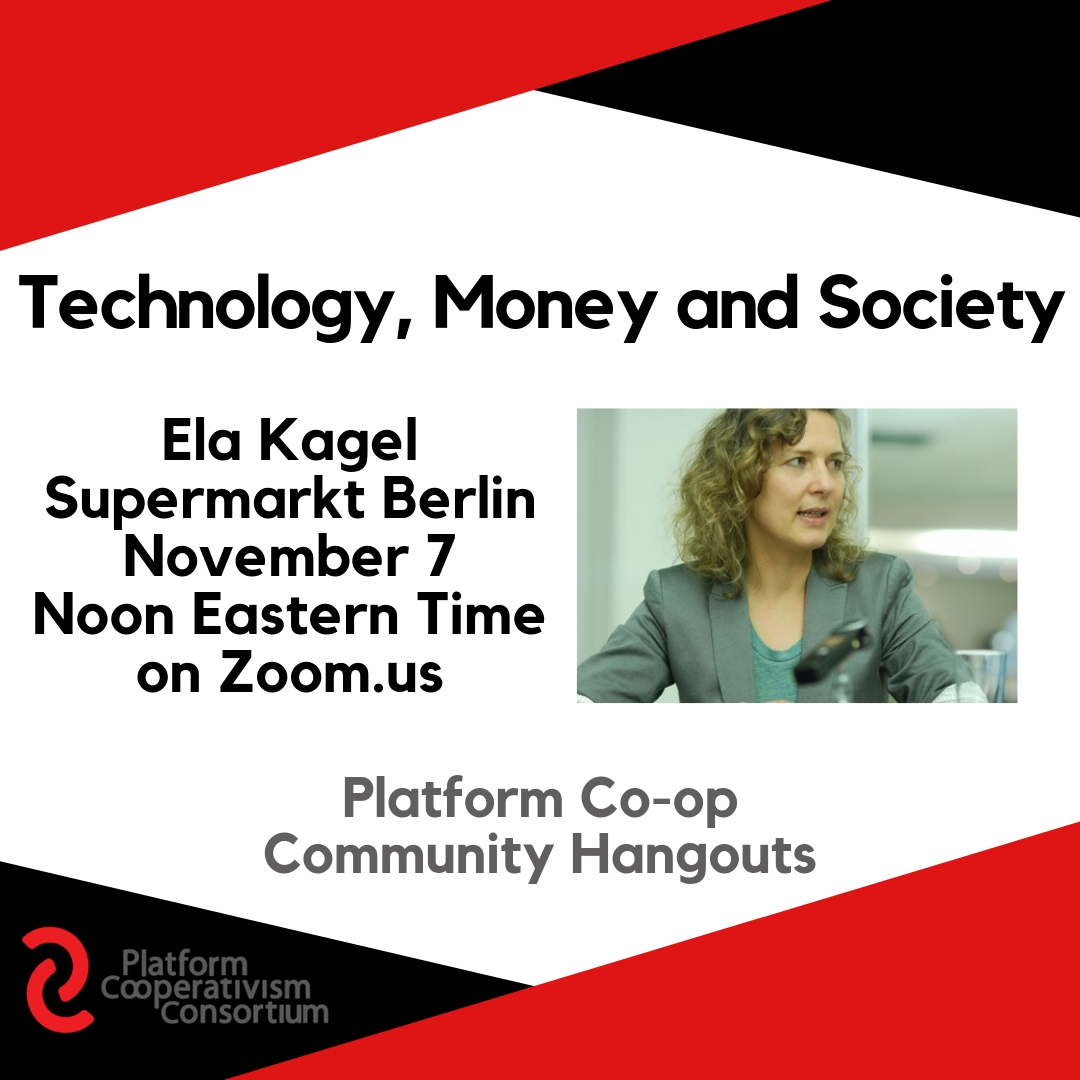 Last week the Platform Cooperativism Consortium hosted its first Platform Co-op Community Hangout, a new series of online discussions with organizers, activists, scholars, entreprenuers and workers focused on building a new digital economy.
We were pleased to host Ela Kagel from Supermarkt Berlin, who discussed her work supporting platform co-ops across Germany. Check out the full video below with great questions from our 25+ participants who joined us from around the world!
And be sure to mark your calendars for our upcoming chats with Micky Metts on November 26 and Nathan Schneider on December 14.