What's the Future of Digital Social Innovation?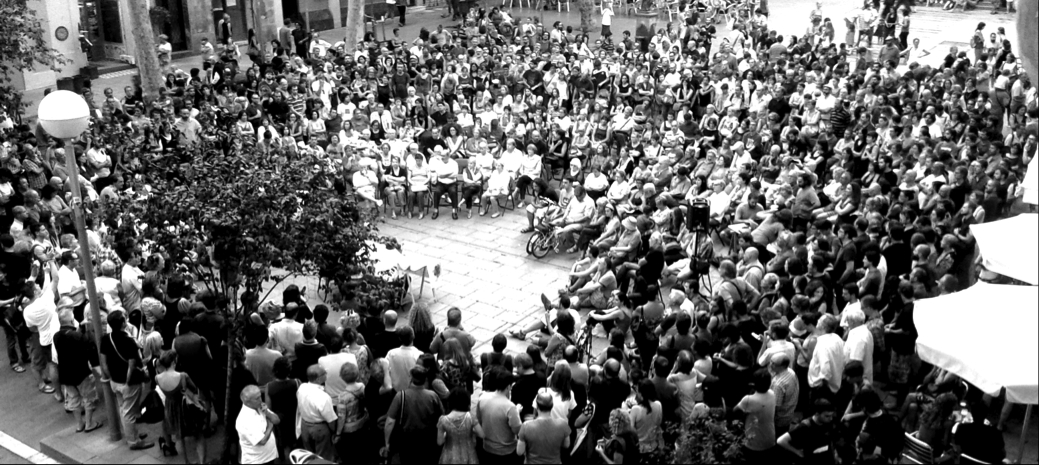 By Francesca Bria
Originally published here on Six Wayfinder.
Until today digital social innovation (DSI) has been mainly driven by grassroots social movements, hackers, geeks and civil society groups. Huge sums of public money have supported digital innovation in business, as well as in fields ranging from the military to espionage. But there has been very little systematic support for innovations that use digital technology to address social challenges.
We need bold thinking about the type of digital society we want. I think the future of DSI will be centred on cities and the democratic participation of citizen movements. It will be a hybrid between physical and digital, between representative and direct democracy. Cities will be the place to experiment, grow and scale bold policies related to DSI, such as basic income, data commons, and digital participation.
That is what we are doing in Barcelona where we have a Mayor, Ada Colau, that is a former social movement activist. Barcelona en comù and Podemos, the two new political movements that emerged from the 15M anti austerity social mobilisation in Spain, only use crowdfunding and organise their members through a collaborative platform that gathers policy input from thousands of citizens. It is the quality of the balance between top down and bottom up that will determine the success of the digital social transition.
The following are some of the questions that I see for the future of DSI:
1. THE TECH FUTURE OF DSI WILL DEPEND ON DATA COMMONS
AI and machine learning is determining the future of our economy, from driverless cars, to precision agriculture, deep learning in the healthcare sector, to energy transition. Companies like Google and Amazon are spending over $10billion on infrastructure every year and are grabbing a huge amount of data. However, this kind of massive transformation cannot be left to big tech companies alone.
I think the future of DSI will depend on being able to strike a New Deal on Data to make the most out of data, while guaranteeing data sovereignty & privacy. We need distributed infrastructures to share data, encryption for the people, and new ownership regimes such as data commons to preserve citizens digital rights.
One of the main tech challenges for DSI will be striking a deal between full privatization and public control; between extreme centralisation and extreme decentralised; between data commons and data markets; between black boxes and algorithmic transparency.

2. THE ECONOMIC FUTURE OF DSI WILL BE ABOUT THE INTRODUCTION OF BASIC INCOME & THE GROWTH OF PLATFORM COOPERATIVES
The "sharing economy" is here to stay! Introducing fair regulation and algorithmic transparency to regulate incumbents is necessary but not enough. We need to empower sharing economy alternatives such as platform cooperatives, the maker movement that is reinventing manufacturing, and Maker Cities where circular economy models can be experimented and scaled. That's what we are doing in Barcelona.
But going beyond this, one of the main economic challenges for DSI in the next 10 years will be reinventing the notion of work in relation to the rapid automation of labour. Economists predict that 100million workers will be replaced by the robot economy. Rethinking our social security system through for instance the introduction of basic income schemes will be crucial and DSI can stimulate our imagination to experiment on the future of health, education, work, care, and even money.
3. DSI WILL ENABLE A GENUINELY DIRECT DEMOCRACY VS RIGHT WING POPULISM
Finally, the future of our digital society has to be built with the people! In particular with the young generations that are disenfranchised in this moment of crisis of trust in the political and financial system. We need to engage the young generation in politics through an open democratic process or right wing populisms will prevail, together with the spreading of Fake News. This may seem difficult when oversees we see institutional closure, intolerance, racism, but I think a genuinely participatory democracy is the only way to build a stronger and more just Digital society leveraging social innovation movements.
THE NEXT 10 YEARS OF DSI
To end, I would like to provide a pretty positive picture of where DSI will go in the next 10 years:
1. More and more cities and public institutions will introduce social, environmental, ethical, open and innovation clauses in public procurement enabling the integration of DSI in public service delivery
2. Digital participatory democracy with thousands of citizens involved in policy making will be the norm
3. Basic income schemes will be tested and successfully introduced
4. Data commons will make platform cooperatives a solid alternative to Uber & Airbnb
5. Every City will have Maker districts for the circular economy & produce energy and food locally, moving towards productive and sovereign Cities